Nuclear disarmament hindered by US position on missile defense – Russian envoy
Published time: 4 Apr, 2017 14:54
Edited time: 4 Apr, 2017 21:17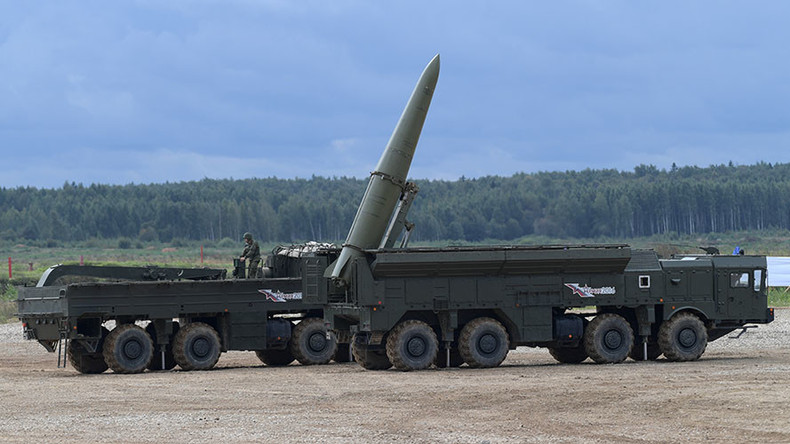 Russia remains committed to nuclear disarmament but progress is impossible without US cooperation in areas such as limiting the deployment of global missile defense systems, the acting Russian envoy to the United Nations has said.
Speaking at the latest session of the UN Commission for Disarmament, Pyotr Ilyichev said that "Russia fully shared the noble objective of building a nuclear-free world" and has repeatedly confirmed its commitment with real action.
In particular, Russia has been conducting an unprecedented reduction of its nuclear arsenal in several stages that over the past 20 years, and is also moving towards the full-scale fulfillment of the Russia-US treaty on strategic offensive weapons.
"Any further progress in the sphere of nuclear disarmament is impossible without some serious preparatory work. This process must be based on the basic principle of strengthening the strategic stability, the equal and inseparable security for all nations without any exceptions," the envoy noted.
Speaking of particular examples of actions that hinder nuclear disarmament, Ilyichev mentioned the "worrying situation caused by unilateral and unprovoked deployment of the elements of the US global anti-missile defense system in various regions of the world."
"The situation is being moved towards a dead end. It looked like we succeeded in making the Iranian nuclear problem less acute. This problem had been used as an excuse for putting US missile defense components in Europe, but as it was removed the US made no reply steps. Moreover, the universal destabilizing increase of the US missile defense system continues at the moment," the envoy said.
Ilyichev also listed such factors as the development of conventional offensive weapons and the refusal to negotiate the ban on placing weapons in space as sources of tension in current Russia-US relations.
The envoy also called on the participants of the conference to concentrate on nuclear non-proliferation, disarmament and the development of the peaceful segment of the nuclear industry. He also noted that any attempts to hold talks on the anti-nuclear convention in the United Nations would be doomed to failure if nations with nuclear potential refuse to participate.
Earlier this year, US President Donald Trump allowed for the possibility of the cancelation of anti-Russian sanctions in exchange for an agreement on nuclear disarmament. Russia replied with a statement by the head of the Upper House Committee for International Relations, Konstantin Kosachev, saying that the lifting of sanctions had no separate value and would certainly not allow for any sacrifices from Russia in the area of strategic security.
At the same time, several top Russian officials rejected US accusations of violating arms control treaties by deploying cruise missiles.