Russia won't trade security for lifting of sanctions – senator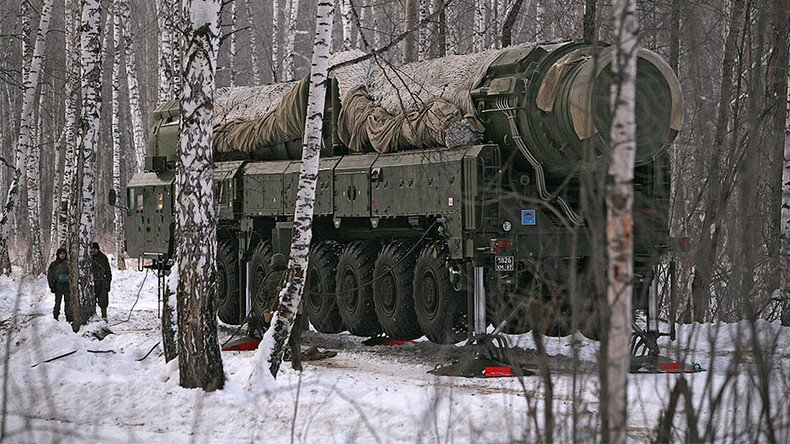 The lifting of Western sanctions has no separate value and is not even a strategic goal that requires sacrifices in the sphere of strategic security, the head of the upper house's Committee for International Relations says.
"The cancelation of sanctions is definitely not an end in itself. It is not even a strategic goal for Russia that requires some sacrifice, especially in the sphere of security," Senator Konstantin Kosachev was quoted as saying by RIA Novosti.
"We consider the sanctions an ill legacy of the team that is departing from the White House, that should be made history along with this team," he added.
The comments came shortly after US President-elect Donald Trump said in an interview with the Times and Bild newspapers that Western sanctions against Russia could be lifted in exchange for some agreement on nuclear disarmament.
However, Kosachev told reporters that he would not perceive this statement as some sort of an official proposal. He also noted that Trump's words were part of a wider interview and therefore should be seen as contemplation on possible developments of Russia-US relations.
Also, in Kosachev's opinion, Trump was saying that the world has excessive quantities of nuclear weapons that should be cut. This is evident, because nuclear disarmament is a hot topic for Russia-US relations and US leaders often address it at the beginning of their terms.
"The departing US leader also started with an attempt of a 'reset', symbolized by the so-called New START treaty," he noted.
The senator also explained that the real reason why these attempts had failed was the United States' persistence in the realization of their global missile defense system and other US attempts to shift the strategic balance in their favor – the spreading of NATO infrastructure, development of precision conventional weapons and combat drones and also the militarization of space.
However, Kosachev noted that Russia favors any constructive proposals in the field of nuclear disarmament.
"If the two nuclear leaders set an example of their ability for compromise in the strategic sphere this will be an important signal for the whole world," he said.
Deputy head of the Russian presidential administration Dmitry Peskov told reporters on Monday that Moscow was not holding any talks with Washington over possible lifting of economic sanctions in exchange for nuclear disarmament.
"Russia was not an initiator of these restrictions and Russia has no intention of raising this issue with any of its foreign contacts," he said.
Peskov also noted that the topic of nuclear disarmament can only be discussed after Donald Trump's inauguration as US president.
You can share this story on social media: