Head of Russian Republic of Udmurtia held over suspected bribery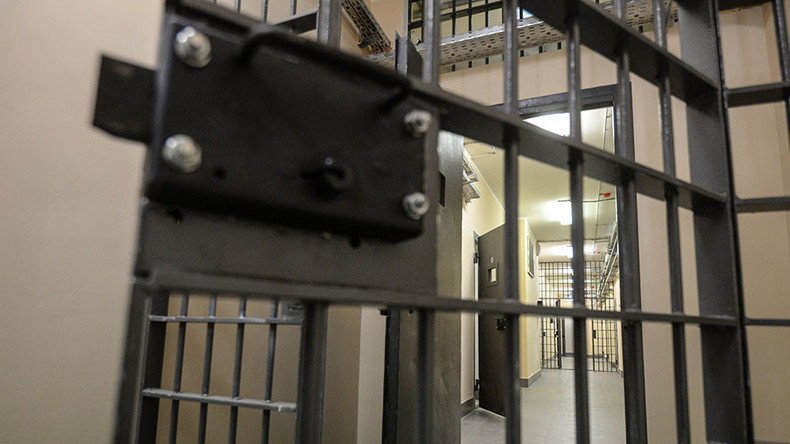 The head of the Republic of Udmurtia, central Russia, has been detained and urgently taken to Moscow over charges of accepting multimillion-dollar bribes from a construction company, a spokesperson for Russia's top law enforcement agency reports.
The Investigative Committee has started a criminal case against Aleksandr Solovyov after agents uncovered two cases of suspected graft and large-scale bribery, agency spokesperson Svetlana Petrenko told reporters on Tuesday.
According to investigators, in 2014-2016 a company building bridges in Udmurtia allegedly gave the head of the republic 139 million rubles in cash (about $2.44 million) and a 2.7 million ruble-valued stake in real estate (about $47,000) as bribes.
In return, Solovyov allegedly assisted the company in receiving early payment for its work as well as obtaining licenses for exploration and extraction of sand and gravel.
Petrenko added that Solovyov is already in Moscow and promised that charges against the republic's leader will be brought in the nearest future.
Solovyov's press secretary, Elena Kapitonenko, told reporters on Tuesday morning that her boss was not at his workplace and added that that no one was conducting searches of his office.
President Vladimir Putin's press secretary, Dmitry Peskov, said the head of state had duly received a report about Solovyov's detention.
On Tuesday afternoon, President Vladimir Putin dismissed Solovyov from his post due to a loss of trust. At the same time, the Basmanny District Court in Moscow ordered the ex-official be remanded in custody for two months.
Solovyov, 66, is a veteran of regional politics. He headed Udmurtia's regional legislature between 2007 and 2013 and was elected head of the republic in 2014.
His case is one in a long series of probes launched into the suspected criminal activities of former and current heads of Russian regions over the past few years. The charges usually include bribery, graft or embezzlement. The alleged damages inflicted to the state budget are counted in many millions of rubles.
In March this year, a former head of Chelyabinsk Region, Mikhail Yurevich, was charged with bribery and assisting slander (the ex-official was charged in absentia because he is currently outside Russia).
In October 2016, investigators pressed charges of large-scale bribery, abuse of power and organizing a criminal community against the ex-head of the Republic of Komi, Vladimir Torlopov. He has pleaded guilty and is currently under house arrest pending trial.
Vyacheslav Gaizer, who preceded Torlopov as head of Komi, was detained on charges of bribery, money laundering and organizing a criminal group in September 2015. He remains in pre-trial custody.
In June 2016, the Investigative Committee and the Federal Security Service apprehended the governor of the Kirov Region, Nikita Belykh. Agents said the governor was detained as he allegedly received a €400 000 bribe in a Moscow restaurant. Belykh was fired from his post and is being held in a Moscow detention center pending trial.