Fast-track Russian citizenship planned under new Duma bill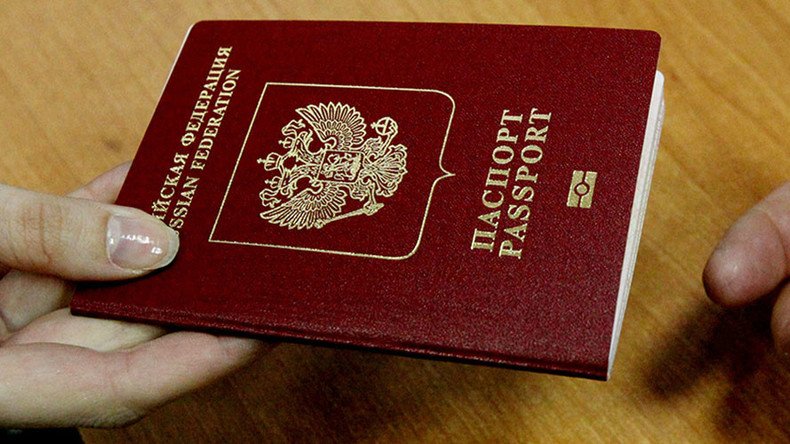 The Russian parliament is set to consider a new bill that would fast-track naturalization for people born in Russia or whose ancestors were born within the current borders of the Russian Federation.
The bill was prepared by several lawmakers from the majority party United Russia, including the head of the Lower House Committee for Eurasian Integration and Ties with Compatriots, Konstantin Zatulin, and former chief prosecutor of Crimea Natalia Poklonskaya.
In its current draft, the bill introduces changes to federal laws on citizenship and the legal status of foreign citizens, and allows people born in Russia and those who have ancestors born within the current borders to receive residence permits without having to provide documents proving they have given up their previous citizenship. The current law allows this only for those whose ancestors permanently lived within the current borders.
The sponsors of the bill said that it had been developed in accordance with a decree issued by President Vladimir Putin in late 2012. Back then, Putin ordered lawmakers to develop and pass laws that would enable citizenship to be granted faster to people of Russian heritage who want to renounce their current citizenship and move to Russia, including descendants of citizens of the Soviet Union and the Russian Empire.
In recent years, several bills have been in the works on simplifying the rules for granting citizenship to certain groups, in particular investors and people of Russian heritage – those who speak Russian, and have at least one ancestor who was a permanent resident of any area within the current borders of the Russian Federation.
In one of the latest proposals, MP Konstantin Zatulin (United Russia) proposed granting Russian citizenship to children with one Russian parent without the consent of their foreign parent, saying it would increase the legal protection of Russian citizens who live abroad.
Also, in late 2016, the legislature of St. Petersburg prepared a bill that would allow the government to issue residence permits as prizes in a free lottery for foreign citizens, much like the 'green card lottery' held annually by the US.
You can share this story on social media: