Lawmaker seeks criminalization of suicide assistance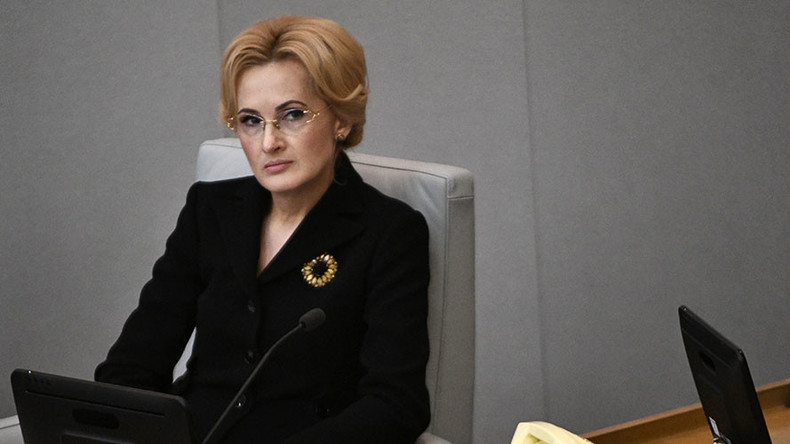 A Russian MP has called for stronger punishment for people who assist those contemplating suicide by providing advice, including on the internet, as well as people who remove obstacles preventing others from taking their own lives.
Russian law already has criminal responsibility for driving someone towards suicide, although legislation is applied only when culprits use intimidation, humiliation or cruelty against their victims.
MP Irina Yarovaya of the parliamentary majority party United Russia said that she and her colleagues now want to change the Criminal Code to include responsibility for encouraging someone towards suicide or helping someone to end their life.
The criminal actions would include facilitating suicide through persuasion, proposals, bribery or deceit – even without signs of threats or violence. The amended law would also punish those who help people commitment suicide by providing advice, those who remove obstacles that make suicide harder, or people who help conceal the means used in a suicide.
The lawmaker emphasized that the future bill would target websites promoting suicide, dubbed "groups of death" by the Russian media. The term appeared after a mid-2016 report about the phenomenon in the VKontakte (VK) social network, the largest in Russia. Reporters claimed that online groups were responsible for about 130 child suicides committed in different Russian cities between November 2015 and April 2016.
Russia's media watchdog, Roskomnadzor, together with state consumer rights agency Rospotrebnadzor are detecting and blocking "groups of death," although it is difficult to start a criminal case against people behind the phenomenon. Meanwhile, the blocked online groups often pop up elsewhere under new names.
Last week, Russia's Investigative Committee reported that it had started a criminal case into the latest suicide-related incidents. The agency said that a 13-year-old schoolgirl had attempted suicide in the Siberian city of Krasnoyarsk, and that there was reason to believe she had been driven to trying to take her own life by threats posted by yet unidentified persons on a social network.
You can share this story on social media: