'Maniac orders:' Senior Russian MP blasts US program to estimate nuclear attack outcome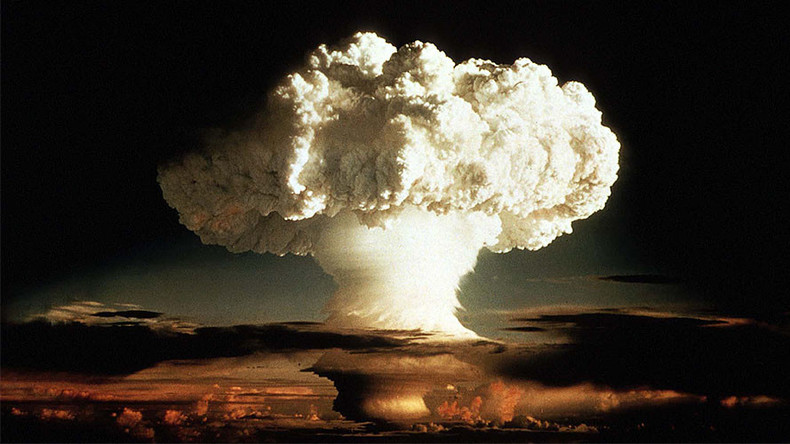 The deputy speaker of the Russian State Duma says the US Congress is "transfixed on war and destruction," after it issued an order to evaluate the 'survivability' of Russian and Chinese leaders in the event of a nuclear exchange.
"This is a maniac order, made by people who are obsessed with the ideas of war and destruction and who want to find satisfaction in the description of possible casualties," MP Irina Yarovaya of the United Russia party told reporters on Monday.
"The Congress' ideas look like 'A Nightmare Elm Street.'" she added.
The comment comes after media reported that the US Congress had directed the Pentagon and intelligence agencies to evaluate the 'survivability' of Russian and Chinese leaders in the event of a nuclear exchange. Experts must now evaluate whether various senior political and military leaders of each country could survive a nuclear attack and continue operating afterwards.
Although the study was ordered before US President Donald Trump took office, news about it was released after the new president announced that Washington "must greatly strengthen and expand its nuclear capability until such time as the world comes to its senses regarding nukes."
"Instead of fighting terrorism, the US Congress is entertaining itself with hope to 'play' with nuclear weapons. We can witness a sick and dangerous hobby that is targeting world peace and the security of mankind as a whole," MP Yarovaya told reporters.
In late 2016, Russian President Vladimir Putin admitted the possibility of a new arms race between Russia and the United States, blaming it on former US President George W. Bush's withdrawal from the Anti-Ballistic Missile treaty.
The Russian leader explained that as the Bush administration withdrew from the ABMT in 2002, the treaty was terminated, and Russia responded by taking measures to ensure that the US' antimissile shield would not be effective against Russian missiles.
Putin also said, however, that the modernization of Russia's military was completely within the framework of international agreements, including the New START. The president added that, even if Russia is drawn into an arms race, it won't spend more than it can afford, saying "we are fine with the situation and fulfill all our [military modernization] plans."
You can share this story on social media: