Trumped by Brexit: Russians put UK's EU exit vote ahead of US elections in list of key 2016 events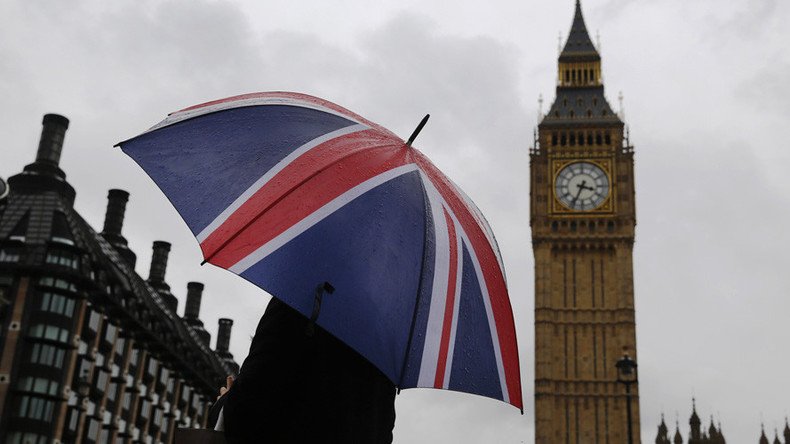 Russian citizens consider Britain's decision to quit the EU the most important international event of 2016, with the US presidential elections and the military conflict in Syria following closely in the ratings released by the VTSIOM poll center.
When the state-run pollster asked the Russian public about the five most important international events of 2016, 71 percent of respondents put Brexit on the list. The US presidential campaign and the war in Syria were named by 69 percent and 67 percent of respondents respectively.
The developments in Ukraine also attracted the attention of about 67 percent of Russians and the attempted coup in Turkey was included on the lists of 60 percent of respondents.
In comments with Izvestia daily the head of the VTSIOM center, Valery Fyodorov, said that the most likely reason why Russians consider Brexit the most significant international event of 2016 was that it had come as completely unexpected.
"The European Union was only expanding and no one could suppose that it could start retreating. One of the key nations in this alliance recognized the participation in it as more harmful than useful. Of course it was an overwhelming result, not only for Russians, but for Britons themselves and for Americans," he said.
"After it all consequent sudden outcomes, for example, Trump's victory, were perceived with less interest. Brexit was the first resolute shift from a generally accepted paradigm," the researcher added.
Political scientist Konstantin Kalachev suggested that the poll results could be explained by the fact that Russians more eagerly associate their country with Europe, and therefore pay more attention to European politics than to the events in the USA.
"The fate of Europe is not just the fate of neighbors – we have shared the past and the present with Europe and we will share the future," he said.
In mid-2014 VTSIOM released the results of research that showed worries over the international situation were increasing among the Russian public. Experts put this down to the general nervousness of Russian society caused by developments in Syria, as well as an increase in confrontational rhetoric on the part of the United States due to the presidential elections.
You can share this story on social media: