Russian anxiety over international tensions on the increase – poll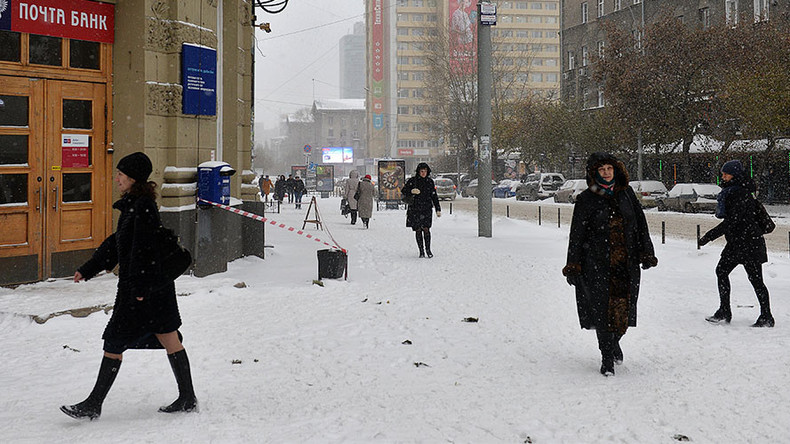 The anxiety index in Russia has risen over the past month, and worries over the international situation have increased to an 8-month high, according to recent research into public opinion.
The All-Russian Public Opinion Research Center (VTSIOM) reported on Monday that the fear index concerning international political tensions dropped to 11 points in September, only to jump to 25 in October, which matches this year's high in February. One year ago, the index stood at 20.
The fear index reflects the average Russian's expectations of certain fears becoming reality. Values are on a scale of -100 to 100, and the higher it is, the more probable the Russian public believes the hypothetical event to be.
The latest poll also showed that Russians are afraid of price hikes and devaluation of their savings – this fear index rose to 16 points from 11 in September.
At the same time, expectations for salary cuts were significantly lower at -14 points, compared with 19 in September. The fear of unemployment remains practically unchanged at -28 points (-30 in September).
Fear of an increase in crime went from negative to positive, now at 2 points.
The head of VTIOM's department of research, Yulia Baskakova, said that the results of the poll indicate that the general nervousness of Russian society is on the rise.
"The international situation is becoming one of the major stress factors. This has been provoked by some very real events – the developments in Syria and the increase in confrontational rhetoric on the part of the United States, due to their presidential elections. The second most important source of stress – the fear of a decrease in living standards, has also increased against this background," she noted.
Regardless of the increasing nervousness caused by international political tensions, most Russians support the current course of the government.
A separate poll conducted by the Levada independent public opinion research center in October showed that 59 percent of Russians consider Western opinions of their country unimportant, while 30 percent hold that the government and society should heed their criticisms more.
You can share this story on social media: