Western criticism of Moscow policies ruffles few feathers among ordinary Russians, poll shows
Most Russians currently think Western criticism of their country's policies is simply an attempt to weaken Russia's positions and that the authorities should not pay attention to it, recent research shows.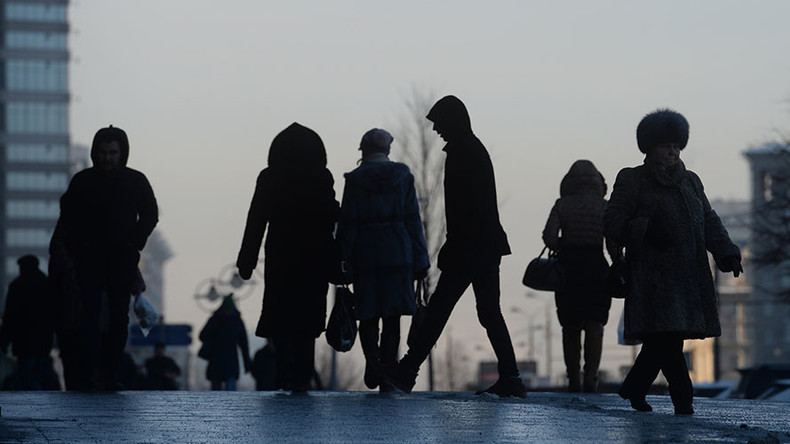 According to a poll conducted by the Levada independent public opinion research center in October, as many as 59 percent of Russians consider Western opinion of their country unimportant, while 30 percent hold that the authorities and the community should pay more heed to such criticism.
When asked about the reasons behind this opinion, 43 percent said Western nations simply wanted to weaken Russia in terms of international competition and any reports by them were biased by definition. Thirty-five percent answered that an unfriendly attitude to the Russian Federation in the West was traditional and 25 percent said that Western nations projected their own faults on Russia in bid to evade responsibility.
In addition, 74 percent of the public currently thinks that the main reason behind the Western sanctions is a desire to weaken and humiliate Russia. Twenty-one percent believes foreigners want to "lecture" Russia without really understanding it.
Thirteen percent maintains that the sanctions are an attempt to restore the geopolitical balance that shifted due to the Crimea's accession into the Russian Federation in 2014. Only 5 percent believes the real objective behind the sanctions policy is an attempt to stop the armed conflict in the southeast of Ukraine, where pro-Kiev military is fighting with the militias of the self-proclaimed republics of Donetsk and Lugansk.
Levada sociologist Karina Pipiya told Izvestia daily that the general anti-US and anti-Western inclination of the Russian public is caused mostly by the general understanding of the relations between Russia and the West as global competition. She added, however, that about half of respondents had admitted that a thaw in relations is still possible.

A similar poll conducted by Levada in December last year showed that the proportion of Russians with a negative attitude to the United States and the European Union was at 70 percent. In addition, 54 percent of respondents said Russia was right when it expected aggressive actions on the part of NATO.
Also in December, 65 percent of Russians said their country should continue implementing independent policies. Those who said Russia needs to find a compromise that would lead to the lifting of mutual sanctions comprised just 26 percent. Some 58 percent of those polled answered that they didn't expect any improvement in Russia-West relations anytime soon, noting that their country should learn to live in new economic conditions.
You can share this story on social media: