Duma eyes restrictions on silly names for Russian children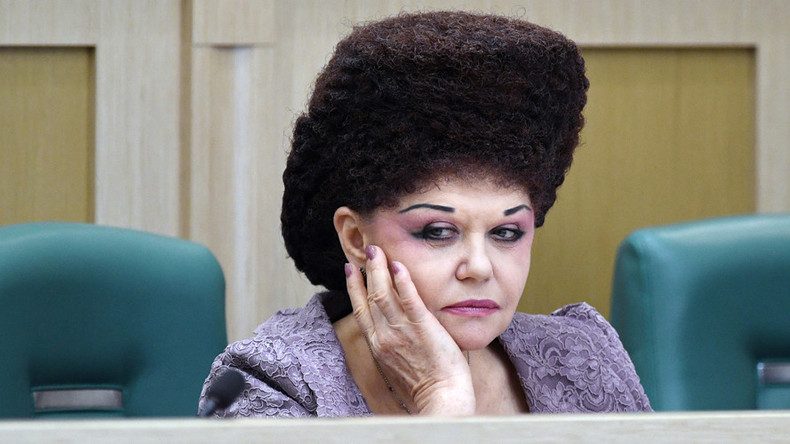 The Russian State Duma is set to consider a bill that, if passed, would forbid parents from giving their children weird, obscene or unpronounceable names. The author of the draft says she prepared it in order to protect children.
The bill was initially drafted by Russian Senator Valentina Petrenko (Republic of Khakassiya) in April last year. The document introduces rules into the family and civil codes and reads that "The citizen's name is understood as a means of individualization that cannot be comprised of figures, numerals, symbols in any combination, abbreviations, explicit words and cannot contain indications of official ranks or positions."
The State Duma Committee for Legislative Work, which has recommended the bill be passed, noted that it could be expanded before the second reading.
In an explanatory note to the bill, the senator wrote that employees at Russian registry offices cannot refuse to register children under names given by parents, even if these names are obscene, insulting, unpronounceable or just plain weird. She noted that sometimes parents do not realize that their sons and daughters could face serious problems because of their exotic names, especially in children's collectives.
Petrenko listed a set of unusual names registered in Moscow over the past years and also recalled the story of a couple who could not register their son for 10 years, because they insist that the boy must be called 'БОЧ рВФ 260602' (roughly, Botch rBF 260602 – Ed.) which stands for 'Biological object human born from Voronins and Frolovs on June 26, 2002'. The city registration office refused to accept this as a name and when the parents appealed to the court, it sided with the authorities. As a result, the boy still lives without any papers and cannot use many state-sponsored social services.
The bill has already been approved by the government and the lower house's Committee for Family, Women and Children.
Russian law currently allows citizen to change their names, but they must be 14 or older to do so. There are no restrictions on choice and all that's required is a written request and the official birth certificate with the applicant's original name.
You can share this story on social media: