Most Russians want govt to raise minimum alcohol-purchase age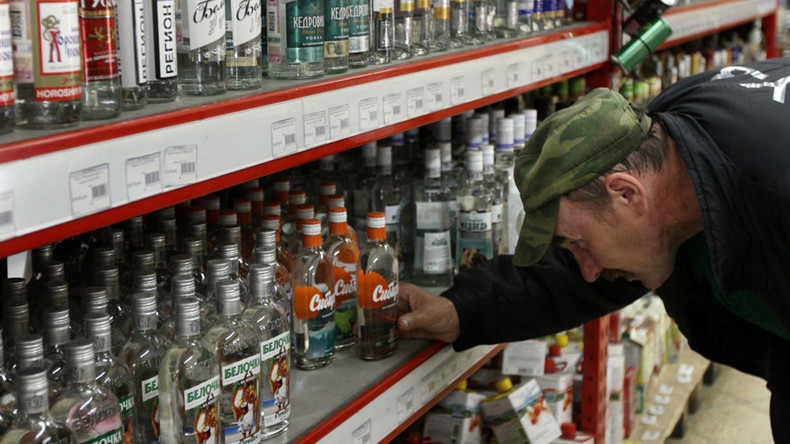 About three quarters of Russians would support the increase of minimum legal age of alcohol purchase from current 18 to 21 years, the state-run VTSIOM public opinion research center reports.
The proportion of respondents who said they would support such move is currently at 77 percent, up from about 70 percent registered in the past three years. Seventeen percent of Russians said they were opposed to the potential restriction.
Women and elderly people showed more support to the proposal than men and younger people, the researchers said. Residents of cities with a population of about 1 million were more inclined to the idea than the population of smaller towns.
However, Russia's largest urban centers of Moscow and St. Petersburg showed the same level of support for a potential increase in the alcohol purchase age as smaller towns.
The poll was conducted in August-September 2016, but its results were released in late December, soon after the mass poisoning in the Siberian city of Irkutsk. There, over 70 people died after drinking methanol-laced bath lotion. The tragedy attracted major coverage in media and prompted urgent steps by the authorities, such as the 30-day ban on sales of all non-alimentary products containing alcohol and the presidential order to tighten the control over turnover of such goods.
In mid-2015, Russian Senator Anton Belyakov drafted a bill increasing the minimum age for alcohol purchase from 18 to 21, saying that this measure would protect society from the early onset of alcoholism affecting the younger generation. In February this year, the government rejected this motion. Belyakov drafted similar bills in 2009, 2012 and 2013, but none of them even made it to a first reading.
The main argument against the proposition is that it is wrong to restrict the choices of a fully-pledged citizen and the age of majority in Russia is 18.
You can share this story on social media: