Justifying terrorism must be treated as actual attacks – Russian senators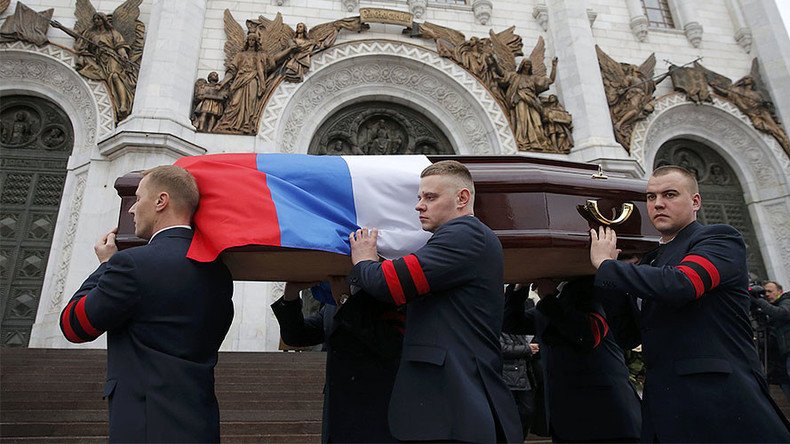 The Russian parliament is preparing a message to other parliaments around the world, calling on them to officially recognize any "information support" of terrorism, such as justifying their actions in the media, as "passive terrorism."
The head of the Russian Upper House Commission for Information Policy, Senator Aleksey Pushkov, first made this proposal as the Federation Council was discussing its statement on this week's assassination of Russian Ambassador to Turkey Andrey Karlov.
Pushkov noted that some reporters and public figures in Western nations were describing Karlov's killer as a hero, and government officials of those nations were not reacting.
"I suggest that we charge the Commission for Information Policy with the task to address the parliaments of foreign nations, the Council of Europe and the Inter-Parliamentary Union with a call to develop a definition under which information support to terrorism will be treated as a form of passive terrorism and punished in accordance with the law," he said.
Upper House chair Valentina Matviyenko supported the proposal.
Andrey Karlov was killed on Monday during an official event in the Turkish capital Ankara. His attacker, later identified as an off-duty policeman, shot the diplomat multiple times while shouting "Allahu Akbar" ("God is great" in Arabic).
The killer made reference to the crisis in Aleppo, Syria after the shooting, saying that those involved in the Syrian conflict "will pay for it one by one." The assailant was later killed by Turkish Special Forces.
The Russian Foreign Ministry has issued a statement in which it described the ambassador's killing as a terrorist attack.
Most world leaders and journalists denounced the attack, but some used the opportunity to slam Russia and make controversial statements. A Ukrainian lawmaker called the ambassador's killer 'a hero' in a Facebook post, and a prominent Qatari journalist said the killing of the Russian ambassador to Turkey was a "human reaction" to what he said was Moscow's "barbarism" in war-torn Syria.
A journalist from the New York Daily News, Gersh Kuntzman, called the late ambassador "an embodiment" of Russian foreign policy that, according to the journalist, involves various atrocities in Syria. He then went on to describe Karlov as "not a diplomat but a soldier," and compared the killing with the attack on Ernst vom Rath, a Nazi German diplomat, who the author erroneously called the ambassador to France.
Russian Foreign Ministry spokesperson Maria Zakharova demanded that the New York Daily News apologize for the article, and expressed her indignation over the fact that Kuntzman described the assassination as "justice served."
"This very day, we [the Russian Foreign Ministry] are sending a letter to the editor-in-chief of the media outlet, which published this xenophobic article that contains justification for a terrorist act, to demand an apology," Zakharova wrote on her Facebook page.
She also called on "anti-fascist organizations throughout the world" to give their opinions about the publication.
You can share this story on social media: