Top senator rules out Russian forces taking part in ground operation in Syria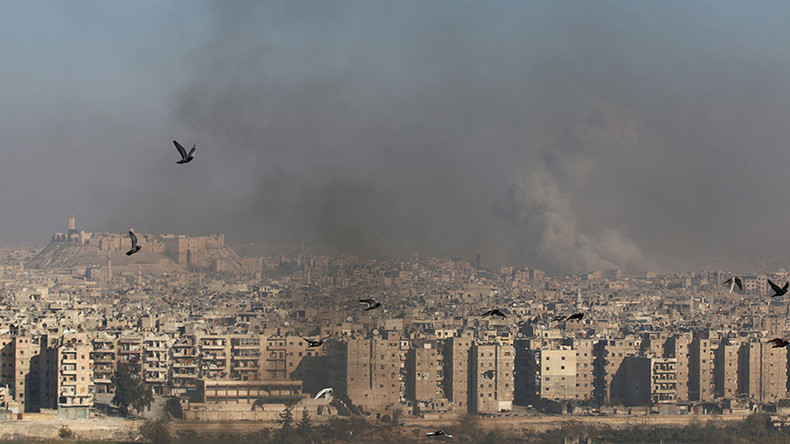 The chair of Russia's upper house told reporters that Russian forces will not be participating in any ground operation on Syrian territory, but Russia will continue to support the Syrian army in its fight against terrorists, who pose a threat worldwide.
"There has been no discussion about the possibility of the Russian Federation's participation in a ground operation in Syria. We have stated this from the very beginning," Valentina Matviyenko said on Monday in Abu-Dhabi during a press conference after having talks with the speaker of the UAE's Federal National Council, Amal Al Qubaisi.
"Our task is not to launch a ground operation on Syrian territory, but to render assistance through our Aerospace Forces in the fight against terrorists, together with the Syrian military. We are interested in this because, by supporting the Syrian people and fighting terrorists, we will make our homeland more secure," she added.
Russia's top senator also noted that if terrorism is not resolutely defeated in Syria, it could spill, not only into Russia, but all over the world.
Russia first sent an air force contingent to Syria in 2015, after receiving a request for military aid from the Syrian government, which is currently battling Islamic State (IS, formerly ISIS/ISIL) and affiliated groups. Russian warplanes, which began conducting airstrikes on terrorists in Syria on September 30, 2015, have aided the Syrian military in achieving considerable success in driving the jihadists from the country.
On March 14, 2016, Putin ordered a partial withdrawal of Russia's forces because they had already achieved the objectives in Syria that had been initially set for them. A small group of Russian combat jets has remained in Khmeimim, however, and it continues to strike terrorist positions. Russia has also deployed some special forces and anti-aircraft systems in the area to protect the base from attack.
Just over the weekend, the Russian Air Force helped the Syrian Army repel an attempt by IS to recapture the historic city of Palmyra.
You can share this story on social media: