Russians warm towards West & favor rapprochement, poll shows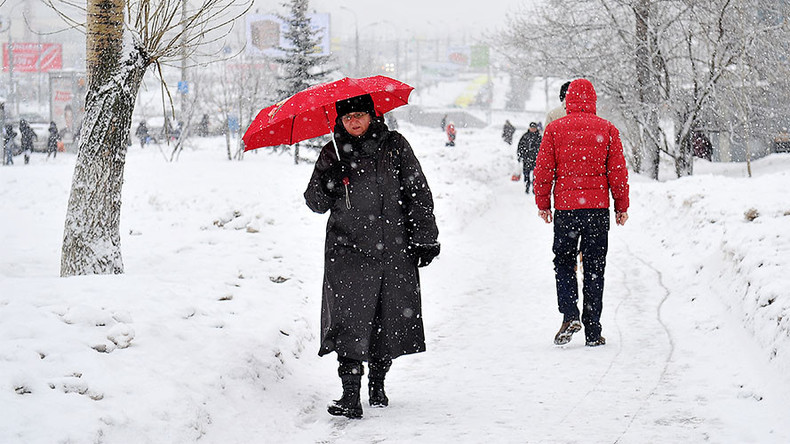 The latest poll has shown that the proportion of Russians who favor warmer and closer relations with Western nations is growing fast and has almost reached the historical maximum registered in 2000.
The Levada Russian independent public opinion research center reported on Tuesday that experts had summed up the results of a poll conducted in mid-November and found out that 71 percent of the Russian public support the idea of rapprochement with the West. In comparison with the previous similar poll that was conducted in July last year, this share increased by 21 percent and the center noted in its press release that it was near the all-time maximum of 76 percent registered in March 2000.
The researchers also looked into the changes in Russians' attitude to various foreign nations and found out that 56 percent of Russians claim that their attitude to the United States is still bad. This is down from 64 percent in September and 65 percent in January this year.
Thirty-three percent of Russians said that their attitude to Ukraine was good, up from 26 percent in October.

Levada Deputy Director Aleksey Grazhdankin told Kommersant daily that the Russian community clearly demonstrated a demand for friendlier relations with the West, but noted that the average Russian still thought that the initiative on mending the ties should come from foreign partners.
When Levada conducted a similar research in Early June, most Russians named the United States, Ukraine and Turkey as most hostile to their motherland. Belarus, Kazakhstan and China were seen as friendliest.
When pollsters asked the Russian public about their own negative sentiments towards foreign nations, 70 percent said that they disliked the US the most, 62 percent named the European Union and 63 percent confessed to negative feelings toward Ukraine.
In August 2015, the VTsIOM state-run research center studied the perception of the US in Russia and found that it had drastically deteriorated, with 59 percent of respondents thinking that the current Washington administration is extremely hostile toward Russia and its people.
In February that year, VTsIOM reported that about 68 percent of Russian citizens thought the likelihood of foreign military aggression towards their country has increased, but 49 percent considered the state of Russian military as good and capable of repelling any attacks.
You can share this story on social media: