Russians' attitude to United States shows improvement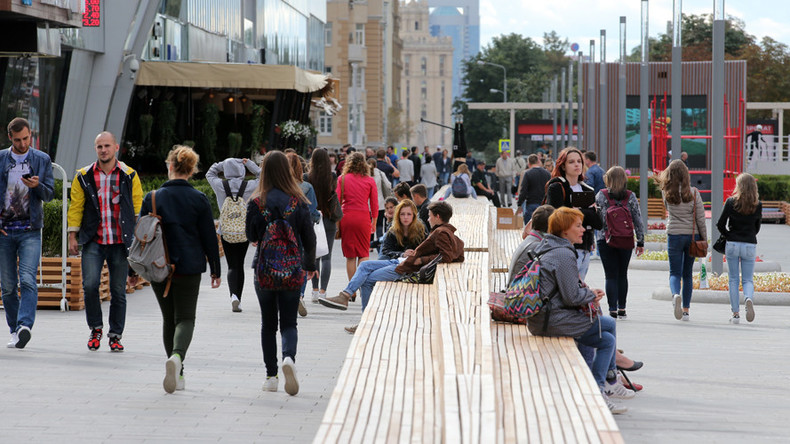 In recent months the average Russian has begun to think more favorably about the United States, with over half the participants in the latest polls saying they expect President-elect Donald Trump to further improve relations between the two nations.
According to a report by Russia's Levada independent public opinion center, the share of Russians who describe their attitude to the USA as 'good' is now at 28 percent. In September, this proportion was 23 percent, and in May it was 19 percent.

Still, 56 percent of respondents told researchers that their attitude to the United States was 'bad', compared to 64 and 70 percent in September and May this year respectively.
However, 54 percent also said they expected Russia-US relations to improve during Trump's presidency. Only 2 percent said relations would further deteriorate and 27 percent said they expected no major changes.
Seventy-eight percent of respondents hold that the Americans' choice of president also affects the lives of Russians, while 16 percent think this is not the case.
In February last year, the negative attitude towards the US and EU among the Russian public was the highest in modern history, with 36 percent wanting their country to further distance itself from the West. The number of Russians who claimed their negative attitude to the United States was at 81 percent and the number of those who perceived the relations between the two nations as hostile was at 42 percent.
Back then, 40 percent of Russian citizens said they wanted the authorities to improve the relations with Western nations, but 36 percent maintained that Russia must further distance itself from the West.
You can share this story on social media: