Justice Ministry to check on activist's claims that he was tortured at penal colony in North Russia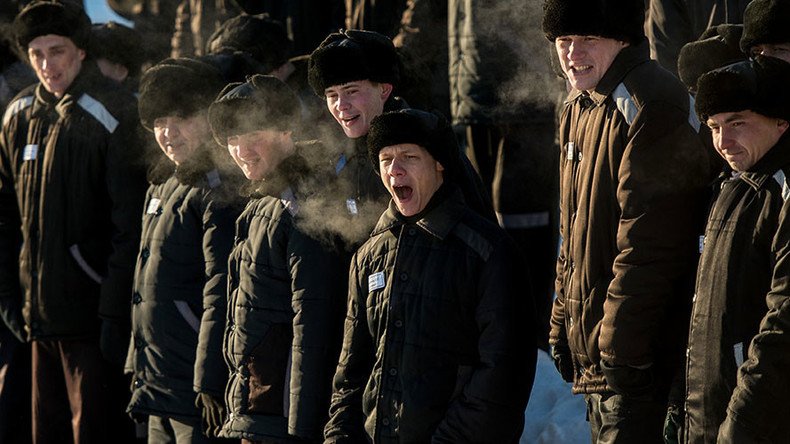 The Russian Ministry of Justice's Directorate for the Execution of Punishment has promised to launch an investigation into opposition activist Ildar Dadin's allegations that he was subjected to beatings and threats of rape and murder at a penal colony.
The ministry's pledge came after Russian mass media reported on Tuesday that Dadin had allegedly been tortured by the administration of a prison colony in North Russia's Komi republic. The claims were made in a letter from the activist to his wife Anastasiya Zotova, who later published it on Facebook. Dadin wrote his wife that he was being repeatedly beaten, and was once "kicked by 12 men." He also alleges that the wardens had him suspended by handcuffed arms and threatened to allow the other inmates to rape him, and claims the governor of the colony told him he would be "killed and buried by the fence" if he complained.
On the same day the contents of the letter were made public, a spokesperson for Russia's Federal Service of Execution of Punishment (the agency that oversees the country's system of prisons and penal) told Interfax that a special investigation would be conducted at the penal colony in which all records from CCTV and personal mobile cameras carried by wardens would be studied, adding that the results would be made public.
Also on Tuesday, daily Novaya Gazeta quoted an unnamed source in the Karelia Directorate of the Federal Service for Execution of Punishment as saying that, while it was true that wardens of the penal colony had applied physical force to Dadin, this happened only after the inmate had rudely refused repeated orders to leave his cell and began resisting those trying to remove him by force.
Russian plenipotentiary for Human Rights Tatyana Moskalkova said that she was taking Dadin's case under personal control, adding that she had already forwarded an official enquiry to the republic's prosecutors and the Federal Service for Execution of Punishment's regional department. She has also instructed the regional human rights ombudsman to check out the claims made by the imprisoned activist.
Presidential press secretary Dmitry Peskov told reporters on Tuesday that Vladimir Putin would be informed of Dadin's complaints. "I don't know if the president received any reports about this through other channels, but undoubtedly this case deserves the closest attention, but this attention should come first of all from the specialized agencies. In this particular case – from the Federal Service of Execution of Punishment, but, in any case, a report about this will reach the president," Peskov said.
In December of 2015, Ildar Dadin was convicted for repeatedly violating rules governing street rallies and activities and sentenced to three years in a penal colony. A short time later, the court shortened his term to 2.5 years. Before that, the activist had had civil charges brought against him for violating public order at street rallies and been sentenced to fines several times. Dadin and Zotova married in a pre-trial detention center in Moscow in February of this year before the court finished considering all appeals and the activist was sent to the penal colony.
Ekho Moskvy radio reported that a group of civil rights activists visited the headquarters of the Federal Service of Execution of Punishment on Tuesday afternoon to demand that an investigation be launched to look into Dadin's claims. The station said that this group arranged to have a meeting with the head of one of the agency's directorates on Wednesday.
You can share this story on social media: