Russia officially requests US to hand over jailed pilot Yaroshenko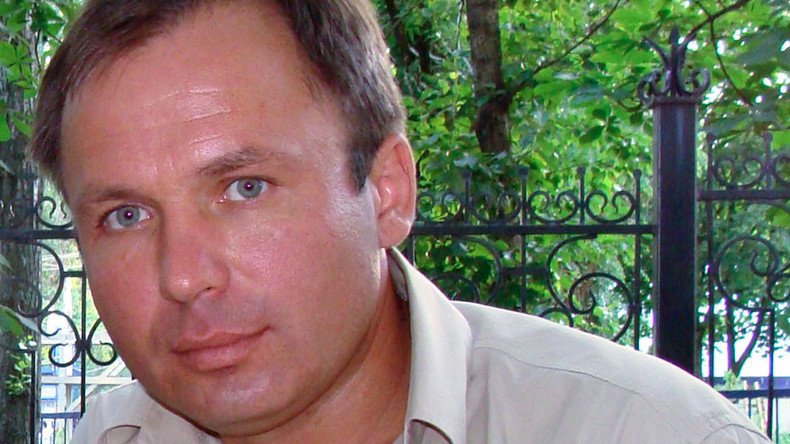 The Russian Justice Ministry has prepared an official letter requesting that the United States hand over pilot Konstantin Yaroshenko, who is currently serving a 20-year sentence, within the 1983 convention on exchange of convicts.
"The Russian Justice Ministry has forwarded to the Foreign Ministry for subsequent transfer to the US instances the request on the handover of Russian pilot Konstantin Yaroshenko, convicted of drug trafficking by a US court," the ministry's press service told TASS. "As a reply arrives from the US side together with necessary documents they will all be looked into within the 1983 convention on prisoner handover," it added.
READ MORE: US begins handover process for jailed Russian pilot Yaroshenko – report
Yaroshenko's lawyer, Aleksey Tarasov, said in comments with Russia-24 television that he personally expected his client to be pardoned by US President Barack Obama, whose term is coming to an end. He also said that the chances of a pardon were high as Obama's administration had previously supported softening the punishment for crimes connected with illegal drugs. "Konstantin Yaroshenko's handover could also be a good signal on the US part that it wants to improve bilateral relations with Russia," Tarasov noted.
In late September, Yaroshenko told Russian daily Izvestia that he had signed a document that would allow his transfer home, but added that prison officials in the US had forced him to sign the papers. Yaroshenko also said that Russian authorities had requested his handover under the Strasbourg Convention two years ago, but the US Federal Prison Authority had denied the request, offering various excuses. He emphasized that there had been only two ways to submit the request, and that he had wanted to do this through the Russian Justice Ministry "because I don't want to ask anything from the American side, I don't want to have anything in common with them, because they are a criminal nation and a criminal system."
Yaroshenko was sentenced to 20 years in prison in the United States in 2011 for allegedly participating in a plan to smuggle drugs into the country. However, the charges against him are based on the testimony of US agents who launched a sting operation against him.
He was arrested in Liberia and was flown to the US without any official extradition procedure, despite protests from Russia and violations of the diplomatic code. The pilot himself has always maintained his innocence, and insisted from the beginning that his case was not about drug trafficking. He says his poor command of English prevented him from understanding the nature of suggestions made to him by undercover DEA agents.
During the process and after it, Yaroshenko and his lawyers stated that the whole scheme had been organized by US special services in an attempt to extract evidence against Russian citizen Viktor Bout, the owner of a transport company who had also been extradited to the US and sentenced after a DEA sting operation.
READ MORE: 'I was framed because of Bout' – jailed Russian pilot

Yaroshenko has repeatedly protested against the conditions in which he has been kept, saying they are so bad that, given his poor health, remaining in them would be equal to torture. "Nothing is changing here. I still have no teeth and they do not render me any medical help. I constantly feel pain, but I am already used to it – like a dog. I have no idea what excuses they are offering in connection with this fact," the pilot told Izvestia in September.
You can share this story on social media: