'No faith in American objectivity': Russia cries foul after fresh arrests of its citizens in US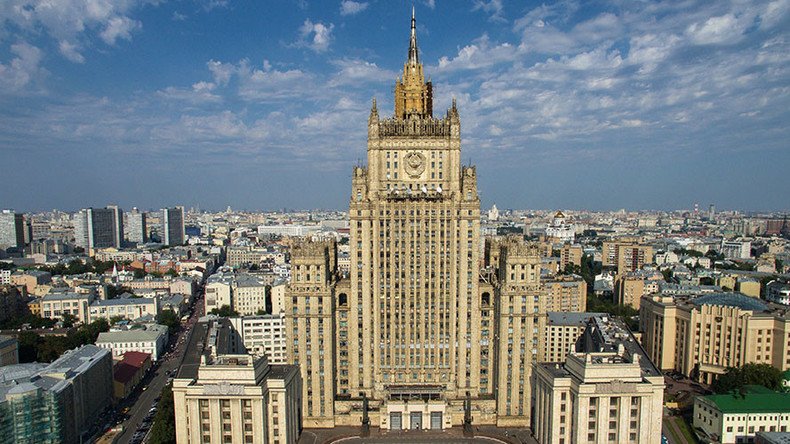 Moscow expects explanations from Washington concerning the reasons behind the recent detention of two Russian citizens and will undertake own steps to clarify details of this case, the Foreign Ministry's human rights advocate says.
"At this moment we know nothing about any charges and we presume that the US authorities must officially explain the grounds behind the detention of our citizens. Our embassy and consulate in San Francisco continue their work in this direction," Konstantin Dolgov said in comments to Izvestia daily.
"The Consular convention gives three days for all this. If all these facts are confirmed we would render consular and legal support to our citizen and would press for the US authorities to observe their rights, including the procedure rights," he added, emphasizing that the US actions were bypassing the 1999 bilateral agreement on aid.
READ MORE: Appeal rejection by US court confirms Viktor Bout's case is political – Russian diplomat

The comment came after US mass media reported last week that the American law enforcement officers had detained two Russian nationals - Dmitry Karpenko and Aleksey Krutilin - over a suspected attempt to buy and unlawfully export sensitive electronics from the United States without a mandatory federal license.
Naturalized US citizen Aleksey Barysheff was also detained as a suspect in the case. According to AP the suspects face up to 25 years in prison and up to $1 million in fines.
"It's been a long time since we lost any trust in the unbiasedness and objectivity of US justice. Unfortunately we have a great number of examples in which arrests of Russian citizens had been made without any grounds and with violations of the law, including abduction on the territory of third countries," Dolgov told the newspaper.
"The court processes in these cases were politicized from the beginning to the end. [Konstantin] Yaroshenko's and [Viktor] Bout's cases are vivid examples of such approach."
The deputy head of the State Duma Committee for International Relations, Aleksey Chepa, confirmed that the US side had not contacted Russian authorities over the detention of Karpenko and Krutilin and also promised to demand explanations over this fact. The MP said in comments that it was obvious to him that the Americans were attempting to heat up the already-tense international situation and suggested that the forthcoming US presidential elections could be the reason.
The Russian Justice Ministry said it could not interfere into the case before the US authorities press official charges, but noted that it was following developments.
Russia has repeatedly expressed concern about methods illegal used by US authorities to prosecute Russian citizens, in particular over the trials of transport company owner Viktor Bout and pilot Konstantin Yaroshenko, who were sentenced to 25 and 20 years in prison respectively.
Both Russians were convicted as a result of sting operations and the main argument for the prosecution was the testimony of undercover agents, not material evidence. Both men pleaded not guilty in court and continue to protest their innocence to this day.
The Russian Foreign Ministry even issued official warnings to all citizens who travel abroad, saying they might be detained and extradited to the US for a biased trial on inflated charges.
READ MORE: Foreign Ministry concerned over US 'hunt' for Russian citizens in foreign countries

"Without any reason the US administration is refusing to recognize the reunification between Russia and Crimea that fully meets the international legal standards and the UN charter. It tries to make a routine practice out of hunting for Russian citizens in third countries with subsequent extradition and conviction in the USA, usually over dubious charges," reads one such document, released in 2014.
You can share this story on social media: