Appeal rejection by US court confirms Viktor Bout's case is political – Russian diplomat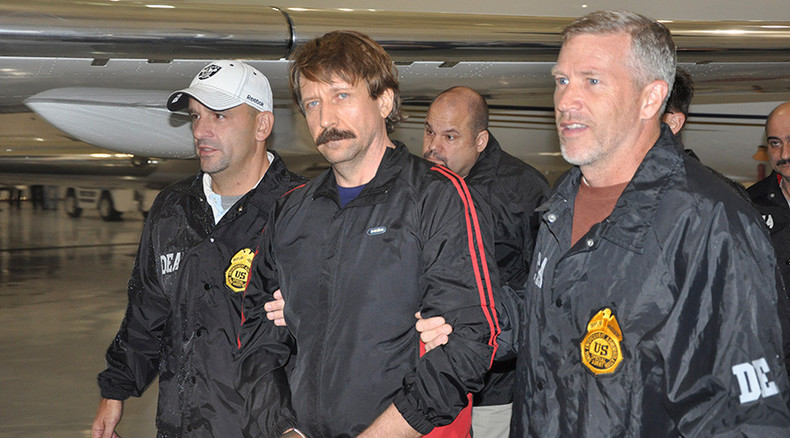 The human rights envoy from the Russian Foreign Ministry has called the Manhattan federal judge's decision to refuse Viktor Bout's retrial plea "regrettable," and proof the probe and trial were politicized from the very beginning.
"This is yet another regrettable decision. As far as we know the defense lawyers have prepared a solid base of materials to ask for a retrial, they had serious arguments. The fact that the court ignored them again surely is a proof of our understanding that Viktor Bout's case has been politicized by the American side from the very beginning," Konstantin Dolgov told TASS.
"The rejection proves that American justice is extremely selective when it concerns Russian citizens," the official added.
Dolgov also noted that Russian diplomats would continue to raise the issue of this "unacceptable biasness" before their US colleagues and press for strict observation of the rights and interests of all Russian citizens.
US Appeals court upholds Viktor Bout's sentence
The comment came after Viktor Bout's attorney Alexei Tarasov told RIA Novosti on Tuesday that the US District Court for the Southern District of New York had refused to review his client's case. "Our petition was rejected while the fact that UN sanctions were lifted from Victor Bout was not acknowledged," the lawyer said.
Tarasov said that the plea was based on the decision of the UN Security Council to exclude 21 individuals, including Viktor Bout, from the Liberia sanctions list, which was originally used by the US prosecution to convince the court that Viktor Bout was a dangerous criminal.
Viktor Bout is now serving a 25-year sentence in a top security US prison. He was sentenced in 2012 following a lengthy and controversial process. Bout, a businessman specializing in air cargo traffic, was arrested in Thailand in 2008 after a sting operation by US agents. He had allegedly admitted it was theoretically possible for a foreign terrorist group to purchase anti-aircraft weapons. In 2010, Bout was extradited to the United States, and a year later he was convicted of conspiracy to kill US citizens. The alleged buyers of the weapons that he could in theory have provided could have been guerrillas of the Revolutionary Armed Forces of Colombia (FARC) - a group the United States ranks as a terrorist organization. He pleaded not guilty in court and continues to insist on his innocence.
Russia has repeatedly blasted Bout's extradition and sentence as a violation of international law, a political move and example of the biasness of the US justice system.
Russia warns citizens against visiting countries that extradite to the US
In 2014, the Russian Foreign Ministry issued an official warning to all citizens who travel abroad, especially to countries that have extradition agreements with the United States. "The US administration makes a routine practice out of hunting for Russian citizens in third countries, with subsequent extradition and conviction in the USA, usually over dubious charges," the document read.
You can share this story on social media: