Pro-life activists launch new petition promoting total abortion ban in Russia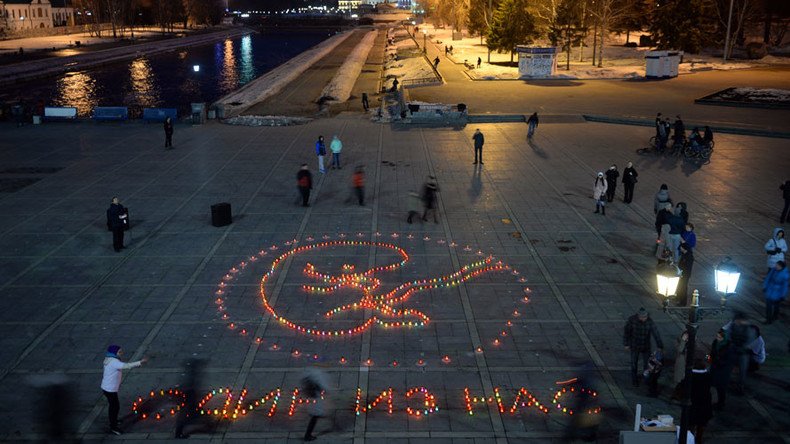 A new petition for a complete ban on abortions in Russia launched by the public movement "For Life" has been backed by over 300,000 people, including children rights ombudsman, and the head of the Russian Orthodox Church.
The head of the movement, Sergey Chesnokov, wrote on his Facebook page that the main objective behind the initiative was "changing the public opinion about abortions in Russia." He also wrote that after the document is signed by one million people, they intended to send it to the presidential administration.
The activists write in their appeal that the petition was created in cooperation with the Russian Orthodox Church and that they seek a complete ban on artificial abortions, including morning-after pills, which they described as "legal infanticide" and "an act similar to pagan sacrifices of children." The ruinous effects of abortions listed in the petition include demographic damage to the nation, damage to women's health and psyche, as well as "the loss of divine blessing" by the people as a whole which, in turn, could lead to the loss of sovereignty, political and military defeats, and social disasters.
READ MORE: Russian lawmakers move to tighten law on abortions, restrict morning-after pills

They also said that the current situation, in which national universal healthcare includes coverage for abortion, violates the rights of pro-life citizens who have to pay taxes from which healthcare is funded.
Apart from a legal ban on abortions, the activists seek broader and more effective measures guaranteeing state support for pregnant women and families with small children.
Patriarch Kirill of the Russian Orthodox Church has signed the petition, but his press service issued a special statement saying that he did it as an ordinary citizen, and also explained that any orthodox priest would do the same in the Patriarch's place. The head of the Holy Synod's department for public relations, Vladimir Legoida, told Interfax news agency that the Russian Orthodox Church was strongly opposed to any abortions, but considered it important to start by excluding abortion from the list of medical services covered by universal healthcare.
Supreme Mufti of Russia Talgat Tadjuddin has said that he fully supported the initiative and that he was ready to sign the petition if he receives it. The Mufti told reporters that he backed the ban "because Russia's population was not the world's largest" and also because Islam was against abortion with the exception of cases in which childbirth threatens the mother's life.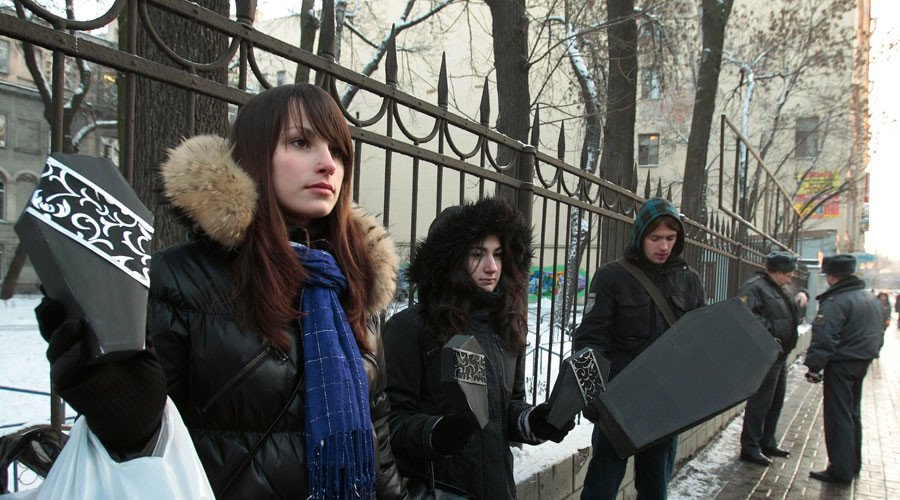 Russia's Chief Rabbi Berl Lazar said that in his opinion, the current situation with abortion in Russia was "unacceptable," but noted that such a complicated issue cannot be solved by bans alone and called upon society to start a major propaganda campaign.
Newly-appointed Russian Ombudsman for Children Rights Anna Kuznetsova, who herself is the mother of six children, also threw her support behind the "For Life!" campaign. "All civilized world is opposing abortions for many years. We also support this position, but we think that the issue requires a system approach," Kuznetsova told RIA Novosti. She also said that Russia already has an anti-abortion program in the form of special consultation rooms at medical centers. In 2015, over 266 women consulted specialists in this program, and almost 25 percent of them decided against having an abortion.
READ MORE: Christian activists gather enough support to launch bill banning abortion
Russia's deputy PM for social affairs Olga Golodets spoke about the problem before the Upper House of Parliament on Wednesday and said that the final decision on abortion must be well thought out so that it would not cause any serious consequences. The official said that currently for every 1.9 million newborn babies, Russia has 700,000 abortions.
The head of the Liberal Democratic Party, Vladimir Zhirinovsky, opposed a universal ban on abortions on Wednesday saying that it would only create a huge market of illegal medical services. He said that the LDPR considered propaganda and social support to mothers a better solution to this serious problem and reminded the journalists that the Russian parliament has already considered similar initiatives and rejected them.
Earlier this year, the LDPR drafted a bill under which women who choose not to have an abortion and give their newborn baby to the state would receive a large, one-time amount of financial compensation. The sponsors of the motion claimed that it would boost the birth rate and give children who were doomed to die before being born, a chance to live.
Also on Wednesday, presidential Press Secretary Dmitry Peskov told reporters that the Kremlin will not participate in the ongoing discussion concerning the abortion.
The existing Russian law on abortions is fairly liberal, but conservative lawmakers are attempting to tighten it. In May 2015, MPs representing the parliamentary majority United Russia party and the center-left opposition Fair Russia party drafted a bill that would limit state insurance payments for abortions, ban private clinics from performing them, and allow women to buy morning-after pills only on prescription after an obligatory health check. The lawmakers also proposed that any woman seeking an abortion should undergo an ultrasound scan of her womb as, "according to statistics, up to 80 percent of them refuse to have the abortion when they see their child on the screen." The motion has not yet been passed by the State Duma.
You can share this story on social media: