Public Chamber head calls for Russia to hold 'real' Paralympics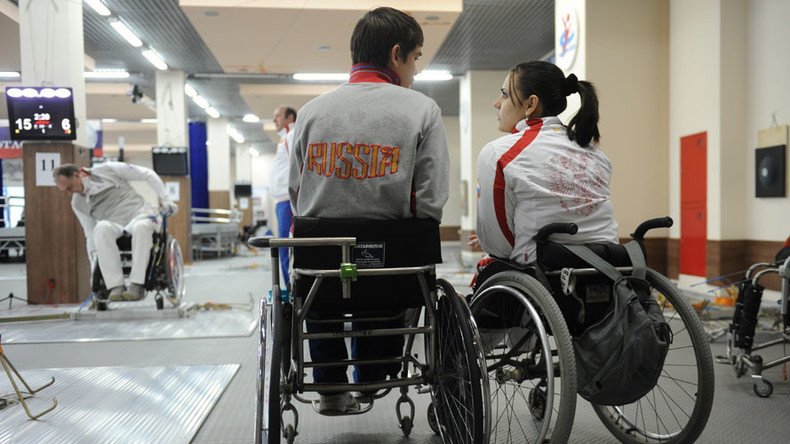 Russia's Public Chamber head Aleksandr Brechalov has called the Court of Arbitration for Sport's decision to uphold a ban on Russian athletes from the upcoming Paralympics in Rio "a lowly and mean move," proposing that Russia should now hold its own games.
"I would like to wish our Paralympics athletes spiritual strength in such a situation and I also propose that we hold real Paralympic Games for the strongest on September 7-18 here in Russia," Brechalov said in comments with TASS.
He added that in his view the "shameless" ruling of the Court of Arbitration for Sport (CAS) was yet more proof that the body sought to demonstrate its loyalty to "partners across the ocean," seemingly hinting at the US. The Russian activist also said he doubted that the people behind the ruling had any conscience at all.
On Tuesday, CAS rejected an appeal by the Russian Paralympic Committee (RPC) against a decision to bar all Russian athletes from the Rio Paralympic Games, which take place September 7-18.
The court declared that the International Paralympic Committee (IPC) did not violate any procedural rules by ordering the ban on the Russian team two weeks ago. CAS also ruled that the Russian appeal had failed to present any evidence contradicting the facts on which the IPC decision was based. The sports body also decided that Russian Paralympic athletes have lost the right to file personal appeals against the ban.
READ MORE: CAS upholds blanket ban on Russian Paralympic team imposed by IPC
Also on Tuesday, the deputy speaker of the Russian State Duma, MP Igor Lebedev (LDPR), called the CAS ruling a "politically-athletic outrage" as well as "delirium and impunity." The lawmaker added that in his view the main reason behind the decision was that Russia had a good chance of success at the Games and Western sports officials wanted to remove strong competition at any cost.
"They see no other ways to do this because they will lose in an honest sports struggle. This causes them to start such lowly, dirty and mean insinuations."
Russian Sports Minister Vitaly Mutko has said that he saw the reasons behind the ban as mostly political.
"This ruling is not within the legal field – it is more of a political decision than an act of justice. There are no reasons for this ban, and yet this is what has happened," he told TASS.
READ MORE: Russia's Paralympic team's reinstatement petition passes 100,000 in just 3 days

You can share this story on social media: