Putin encourages Iran to join Russia-led Eurasian alliance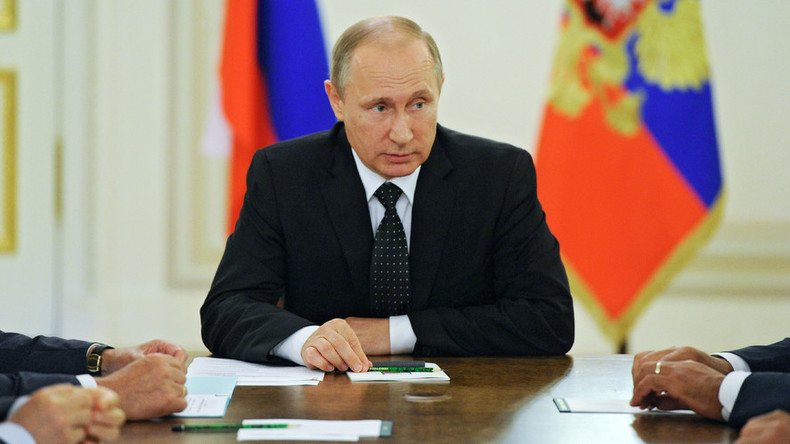 Russian President Vladimir Putin has praised the successful cooperation between Moscow and Tehran, and has expressed hope that a free trade zone can soon be established between Iran and the Russia-led Eurasian Economic Union.
"Iran is Russia's longtime partner. We believe that bilateral relations will benefit from the reduction of tensions around Iran following the comprehensive agreement on the Iranian nuclear program," Putin said in a major interview with Azerbaijani state news agency Azertac released on Friday. He added that Iranian leaders shared his approach.
In some branches of the economy Russian-Iranian cooperation has already become strategic, Putin noted. This concerned first of all the nuclear energy sphere, with Russia completing and servicing the Bushehr power plant in Iran and reaching agreements on building eight more nuclear power units.
Overall the two states have managed to increase bilateral trade by 70 percent and bring it to $855 million in the first five months of 2016.
READ MORE: Russia to provide Iran with €2.5 billion infrastructure loan
The Russian leader also welcomed the possible creation of a free trade zone between Iran and the Eurasian Economic Union – the bloc that currently unites Russia, Armenia, Belarus, Kazakhstan and Kyrgyzstan. He said that work has already started to research the possibility of such a move, adding that Russia would continue to support Iran's pursuit of full membership in the Shanghai Cooperation Organization – the Eurasian military-political bloc comprised of Russia, China, Kazakhstan, Kyrgyzstan, Tajikistan and Uzbekistan.
On August 8, Putin is expected to visit Baku and take part in the first-ever trilateral summit of the leaders of Russia, Azerbaijan and Iran.
In November last year, Russia and Iran agreed to develop economic ties, with Moscow promising to provide a $5 billion state loan to Tehran for the promotion of industrial cooperation. The loan is expected to boost trade between the two countries, with the target set at $10 billion, up from the current $1.6 billion.
READ MORE: Russia to open 'green corridors' for Iranian goods

The two countries have selected 35 priority projects in energy, port facilities, and railway electrification.
In March this year, Russian Deputy Agriculture Minister Sergey Levin promised that Moscow would ease customs procedures for Iranian agricultural products and speed up their delivery to Russian markets.
You can share this story on social media: