Russia to open 'green corridors' for Iranian goods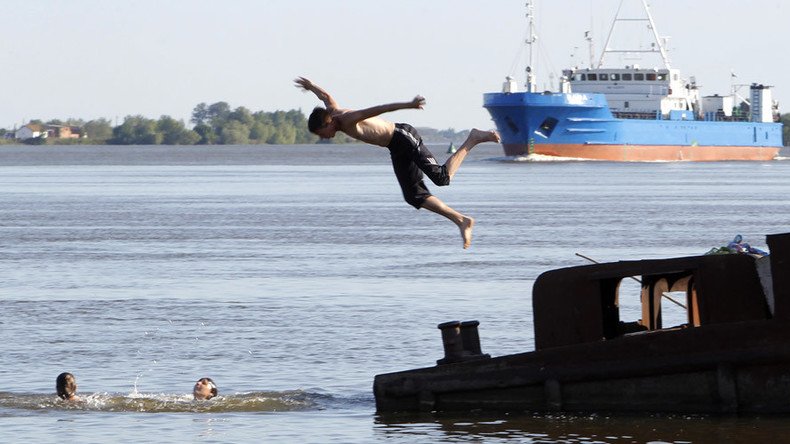 Moscow wants to ease customs procedures for Iranian agricultural products and speed up their delivery, according to Russian Deputy Agriculture Minister Sergey Levin.
During a two-day visit to Iran he said the southern Russian ports of Makhachkala and Astrakhan on the Caspian Sea will receive Iranian goods. Russia's Republic of Dagestan in the North Caucasus is expected to become the main receiving center.
"The idea of creating green corridors for Iranian products is a very good initiative. We fully support it and are ready to contribute to fulfilling this project," said the head of Dagestan Ramazan Abdullatipov. "Our port in Makhachkala is the only ice-free port ready to accept any volumes of goods," he added.
READ MORE: Russia & Iran to open joint bank
A huge logistics center could be also created in Dagestan to further distribute produce to other Russian regions, Abdullatipov said.
In November Russia and Iran agreed on developing economic ties, with Moscow promising to provide a $5 billion state loan to Tehran for promotion of industrial cooperation. The loan is expected to boost trade between the two countries. The target is to reach $10 billion, from the current $1.6 billion.
The two countries have selected 35 priority projects in energy, port facilities, and railway electrification.
You can share this story on social media: