Duma lawmaker hints at US role in turmoil around Russian borders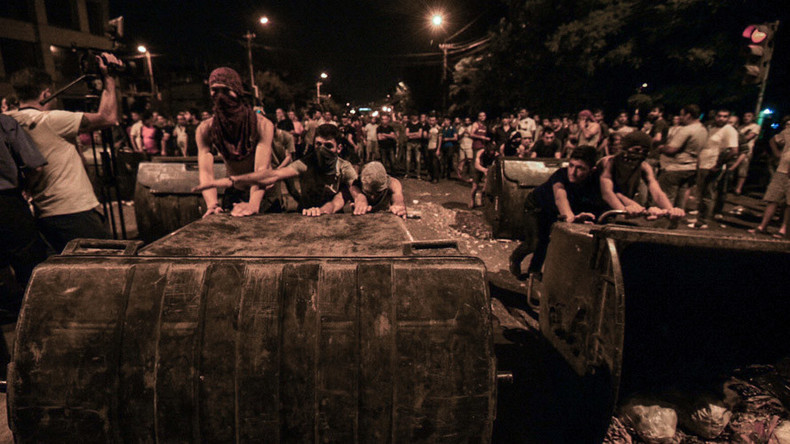 The recent violent events in Turkey, Armenia and Kazakhstan could have been provoked by special services "from across the ocean," a Russian MP working on the committee in charge of Eurasian integration has commented.
"In my opinion these are all links in one chain. The events in Turkey, Armenia and in Aktobe, Kazakhstan, are all connected and were all provoked from abroad. I think that special services from across the ocean are dealing with these issues, destabilizing the situation in these countries," the deputy chair of the State Duma Committee for Eurasian Integration and Commonwealth of Independent States, Kazbek Taisayev, told Life news portal.

The MP said that Western nations were not interested in a calm situation near Russian borders and took steps to prevent such developments.
"As soon as we start a normal dialogue with our neighbors, something immediately happens in these countries," he said.
"We need to unite our efforts, I think that we have enough political will to render mutual help to poor nations," Taisayev stated.
The comment came shortly after a group of radical nationalists stormed and captured a police station in Armenia's capital, Yerevan, killing one policeman and taking several more hostage. The attackers demanded the release of Armenian opposition figure Jirayr Sefilyan, who was detained last month after authorities reportedly uncovered a plot to seize several buildings and telecommunication facilities in Yerevan.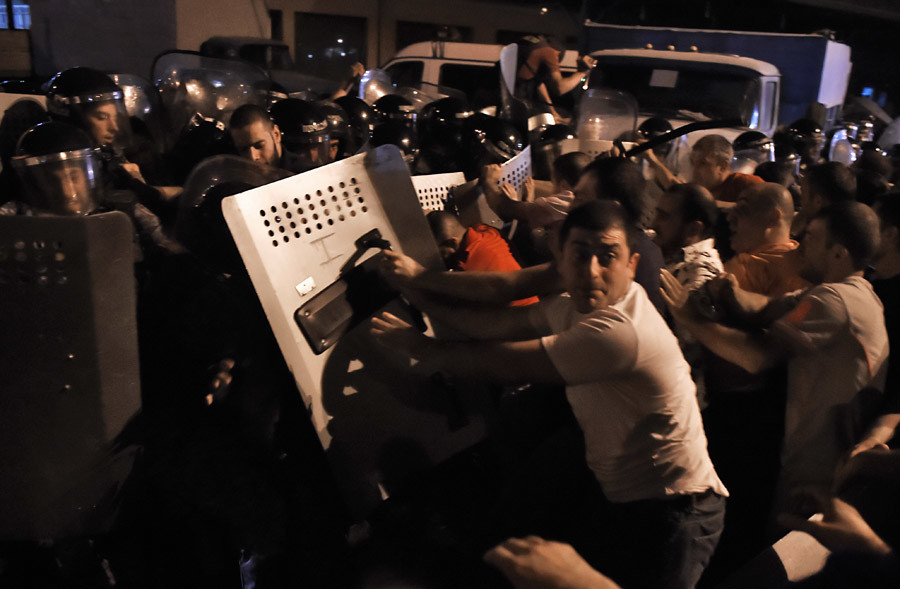 READ MORE: Protesters clash with police in Yerevan amid ongoing hostage situation
The standoff continues and on Wednesday night Armenian police used tear gas to dissolve a rally of Sefiyan's supporters in central Yerevan.
In early June, a group of radicals raided two gun shops, hijacked a bus and attacked a military base in the city of Aktobe, Kazakhstan, killing at least five people and wounding 10 more. Police fought off the terrorists, killing four of them and arresting seven more.
This week two people allegedly connected with radical Islamist groups opened fire at a police station in Kazakhstan's largest city, Almaty, killing seven people and injuring nine more. President Nursultan Nazarbaev has called the attack an act of terrorism.
READ MORE: 5 killed, 9 injured in Almaty terrorist attack on police station (GRAPHIC)
On July 15, an attempted military coup took place in Turkey. A large group of military officers attempted to seize power, displacing President Recep Tayyip Erdogan. However, their plans were thwarted by police and thousands of ordinary people who took to the streets of Ankara and Istanbul. According to Turkish authorities 246 government supporters and at least 24 coup plotters were killed during the conflict. Thousands of Turkish military and law enforcement personnel were arrested and fired in the large-scale purge that followed these events.
On Wednesday, Erdogan announced the introduction of a state of emergency in Turkey for three months.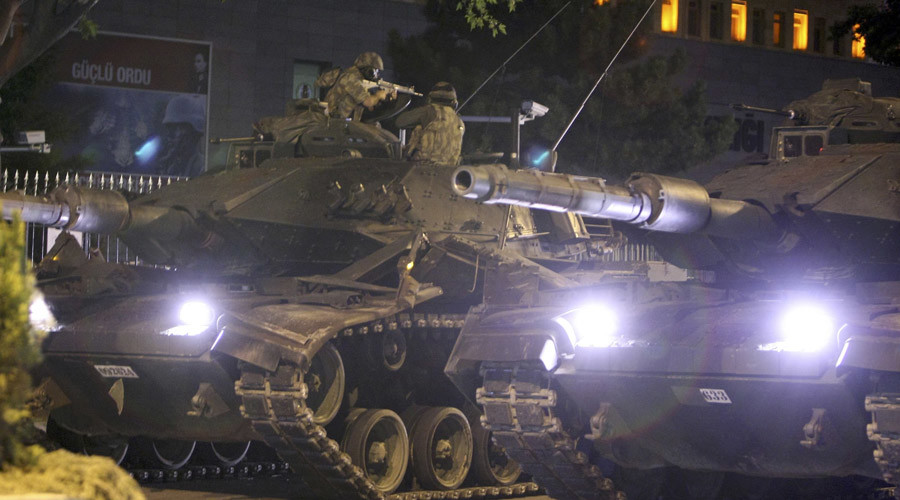 READ MORE: Erdogan announces 3 month state of emergency in Turkey after coup attempt

Erdogan and the government have said that the attempted coup was masterminded by Muslim cleric Fethullah Gulen who is currently living in the United States. Ankara also demanded Gulen's extradition.