Upper House approves ban on GMO production & imports in Russia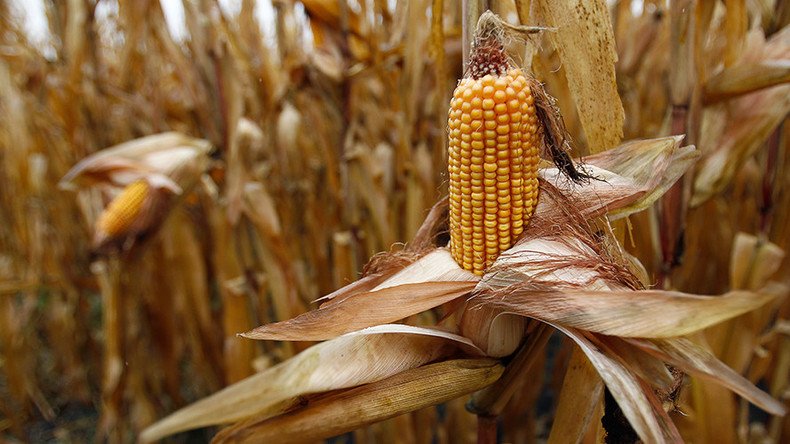 Russia's Federation Council has approved a bill introducing fines for producing GMO products in Russia or importing them from abroad, with the exception of genetically altered organisms and materials used for expertise and research.
Ordinary citizens caught violating the ban will have to pay a fine of between 10,000 and 50,000 rubles ($155 - $770) and companies will be fined between 100,000 and 500,000 rubles ($1550 - $7700).
READ MORE: Scientists lobby for partial lifting of GMO production ban in Russia – paper
Organizations that need genetically modified organisms for research can be exempted from the imports ban, but they will need to register with state agencies as GMO importers.
The ban on GMOs was prepared and drafted in early 2014 by a group of Lower House MPs backed by the parliament's majority party, United Russia. Shortly prior to this, Russian Prime Minister Dmitry Medvedev ordered that a national research center be created to study genetically-modified organisms with the aim of providing authorities with expert information and advice for future legislation and executive actions.
The State Duma passed the motion this year despite some protests from the scientific community. The Russian Academy of Sciences has reportedly asked the parliament to partially lift the ban on the production of genetically-modified organisms on condition that the GMO materials be registered and regulated.
READ MORE: Total ban on GM food production mulled in Russia
According to official statistics, the share of GMO products in the Russian food industry has declined from 12 percent to just 0.01 percent over the past 10 years, with only 57 registered food products currently containing GMO. The law ordering obligatory state registration of GMO products that could come in contact with the environment will come into force in mid-2017.
You can share this story on social media: