Scientists lobby for partial lifting of GMO production ban in Russia – paper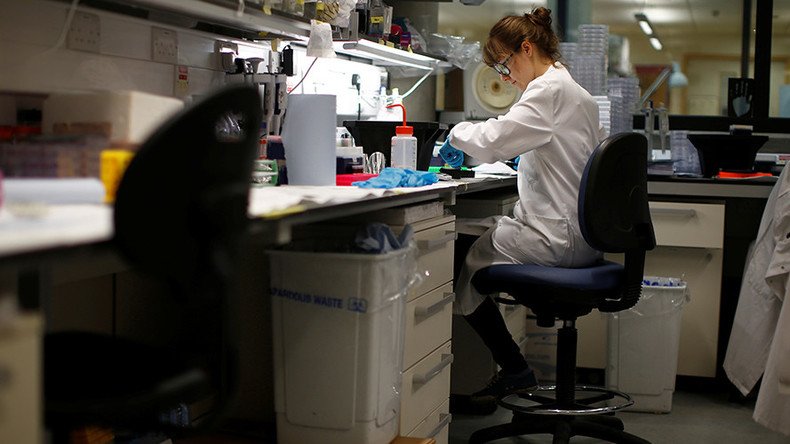 Russian Academy of Sciences has reportedly addressed the parliament with a request to partially lift the ban on production of genetically-modified organisms on condition that the GMO materials would be registered and thoroughly regulated.
Popular daily Izvestia quoted the head of the State Duma Committee for Science, MP Valery Chereshnev (Fair Russia) as saying that the lower house has resumed debates over the government bill that bans almost all GMO production in Russia, allowing it only for research purposes.
Chereshnev also said that lobbyists were trying to change the bill before it gets the final parliamentary approval, in particular, the Academy of Sciences is seeking to partially allow GMO production in Russia.
READ MORE: Total ban on GM food production mulled in Russia
In the letter to the State Duma Science Committee, the academics wrote that the authorities should allow scientists to produce genetically altered organisms "on condition of control, overseeing and registration.
However, MPs from the science committee told reporters that they were more inclined to support the government bill introducing a full ban on GMO production. Deputy head of the body, Aleksey Chepa (Fair Russia), said that the ban was necessary because "US companies were the vehicle of such products."
However, another deputy chairman of the committee, Akhmat Erkenov (United Russia) said that the draft prepared by the government contained some controversial points. In particular, the document allowed the ministers to ban imports of GMO products, but stopped short of introducing a full ban on such imports.
"If we can produce the things that we import inside the country and offer better quality, why should we ban such production? We buy these things anyway," the lawmaker told Izvestia.
In February 2014, Russian Prime Minister Dmitry Medvedev ordered the creation of a national research base for genetically-modified organisms that would provide the authorities with expert information and allow for further legislative movements and executive decisions. Medvedev also warned against perceiving GMO products as "absolute evil," but said that the government did not support their use in the food industry.
At the same time a group of MPs backed by parliamentary majority party United Russia drafted the bill that severely restricted the imports of genetically-modified agricultural produce and completely banning its domestic production. Later in the year, the State Duma approved a package of amendments imposing fines on businesses which sell products containing genetically-modified organisms without adequate labeling to warn consumers.
READ MORE: Duma approves tougher GMO labeling rules
According to official statistics the share of GMO in the Russian food industry has declined from 12 percent to just 0.01 percent over the past 10 years, and currently there are just 57 registered food products containing GMO in the country. The law ordering obligatory state registration of GMO products that might contact with the environment will come into force in mid-2017.
You can share this story on social media: