Foreign special services step up online operations targeting Russia - top security official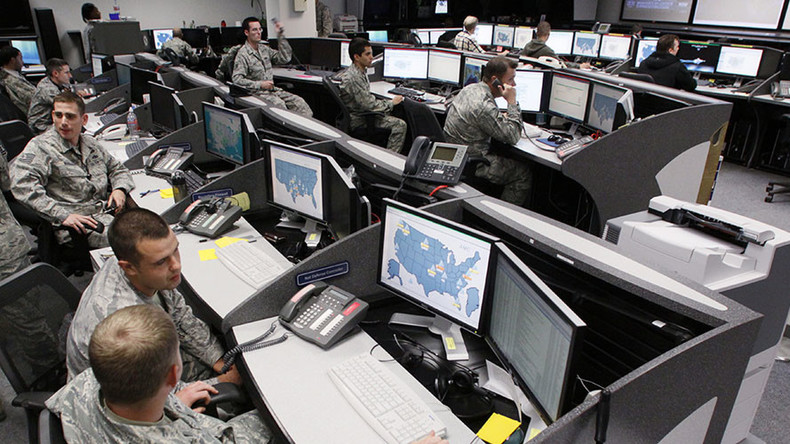 The head of Russia's Security Council has said that the number of electronic attacks on Russian state bodies has nearly doubled and reiterated his demand for civil servants to stop using foreign-made messenger services at work.
Nikolay Patrushev told the session of Russia's top consultative body in charge of security that in 2015 over 188 million non-sanctioned attempts to break into internet resources of state and municipal bodies were registered in the Volga Federal District alone. This is a two-fold increase compared to the previous year, he noted.
READ MORE: 'Ban Apple!' MP warns lawmakers iPhones can be bugged
Patrushev also noted the general increase of foreign special services' activities in the informational sphere, be it pure intelligence work or other activities.
At the same session, Patrushev also returned to the topic that he had been promoting for a long time – the dangers of using foreign-made software and foreign commercial internet services, such as instant messengers, by Russian civil servants. He noted that this allowed criminals and foreign intelligence specialists to access both Russian state secrets in economic and defense sphere and the personal data of Russian citizens.
"We register incidents in which foreign internet services are used for purposes of [Russian] state and municipal purposes. Not all regional power bodies have special departments or officials responsible for data protection and the level of own knowledge and skills among responsible officials is not very high," Patrushev said.
He added that according to Security Council reports, only 6 percent of data protection specialists working in various state and municipal bodies in Russia were certified specialists in this sphere.
Patrushev proposed to counter the existing situation by organizing courses on data protection for all civil servants and also by writing special protocols on how state agencies should react on cyber-attacks.
In September last year, the Security Council chair criticized regional officials for using Google and Yahoo email, as well as the WhatsApp messenger service for work-related purposes and told governors to take measures for further prevention of such incidents.
The idea caught on and shortly afterwards federal Communications Minister Nikolay Nikiforov said in a televised interview that he considered it important for all state agencies' employees to immediately stop using foreign internet services for work-related communications.
In May this year, Russian press reported about the Communications Ministry's report aimed at setting preferences for Russian-made computer hardware and software in government tenders.
READ MORE: Govt seeks ban on foreign-made internet messengers for civil servants, military - report

However, presidential press secretary Dmitry Peskov commented that the Kremlin had not made any decisions on additional bans on software use, adding that from his personal point of view it was not correct to use commercial messengers in state agencies because they did not offer sufficient protection from hacking.