Senator seeks tougher punishment for suicide promotion in wake of recent scandal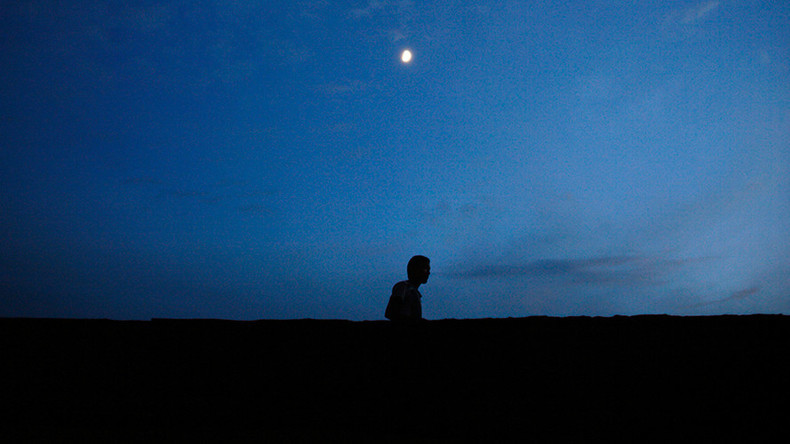 A Russian Upper House lawmaker is proposing to introduce criminal responsibility for suicide propaganda after a nationwide scandal caused by media reports on persons and groups seeking attention in social networks by romanticizing death.
Senator Anton Belyakov, of the central Russian Vladimir Region, has prepared a bill that, if passed, would amend the article of the Russian Criminal Code that orders punishment for successfully forcing someone to commit suicide with extra paragraphs introducing responsibility for inciting someone to commit suicide and assisting such an action. The sponsor of the bill describes such assistance as "pushing someone toward suicide through persuasion, bribery, deceit, providing information that forms an attractive image of suicide, including reports in mass media and electronic information networks, as well as advice on carrying out suicide attempts and lending material and tools required for this."
Violation of the proposed ban can carry punishment between three years of restricted freedom and nine years in prison. Pushing an underage person towards suicide and acting in an organized group are considered aggravating circumstances under the fresh draft.
Senator Belyakov said in comments to Izvestia daily that his motion was prompted by the recent media reports about the so called "suicidal groups" in social networks that, according to him, had already caused a wave of teen suicides in the country.
READ MORE: 'They push our children to death': Report links VK groups to 130 teen suicides

"In 2013, Russian consumer rights agency Rospotrebnadzor released a report that put Russia in the first place in the world by the number of child suicides. The harmful influence of the internet on immature children's psyche was officially named the main factor behind this dire situation," the lawmaker told reporters. The 2012 law on children's protection from harmful information allows the authorities to block websites containing suicide propaganda, but orders no punishment for their creators and promoters, he added.
"Due to the recent aggravation of the situation when children were pushed toward suicide on the internet, the lack of such punishment appears to be a serious drawback of our legislation. Responsibility for inciting someone to commit suicide exists in the criminal law of many nations, such as Austria, the UK, Spain, Italy, Canada, Switzerland and France," Belyakov said.
The scandal that the senator referred to took place in mid-May. It started when Novaya Gazeta newspaper ran a story about open and closed-membership groups in Russia's largest social network VKontakte (VK) that promote suicide among children and teens. Reporters claimed that 130 child suicides that happened between November 2015 and April 2016 were related to these groups that had been "systematically and consistently working to step by step push the children" to death. According to the article, there were at least 1,500 suicide-promoting groups in Vkontakte (In Contact) alone.
"New deaths have also been announced" in these groups, the report claims, adding that it has passed its information on to law enforcement and investigative authorities, as well as to the media watchdog.
Russia's media watchdog Roskomnadzor, together with state consumer rights agency Rospotrebnadzor, said they were checking the Novaya Gazeta report and added that most of the open VK groups containing suicide-related materials had been already blocked before the reporters published the story.
READ MORE: Media watchdog to target reposts of banned info on social networks – report
The article has caused a lot of public discussion and drew criticism from journalists as well as medical experts specializing in teenage suicides. These critics said the story was biased against the public groups it accused of serious misdeeds, and that the author had failed to provide any evidence that such pages make teenagers otherwise not contemplating suicide take their lives.