Monitors from major intl groups to get invitations to Russian parliamentary polls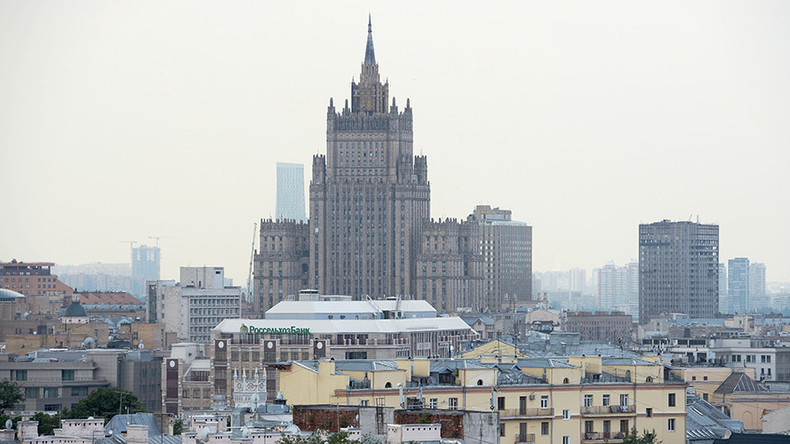 Russian Foreign Ministry has announced that it plans to invite representatives of four international political blocs and organizations to this year's parliamentary elections instead of PACE monitors, who have been barred from Russian polls.
According to the statement published on the Russian Foreign Ministry's website on Friday, the invitations will be extended to representatives of the Commonwealth of Independent States (CIS), the Shanghai Cooperation Organization (SCO), the Collective Security Treaty Organization (CSTO) and the OSCE's Office for Democratic Institutions and Human Rights (ODIHR).
READ MORE: Duma chief says PACE locked itself out of Russian parliamentary polls
The ministry also said in the release that it was preparing for the voting of Russian citizens abroad. According to diplomats, about 2 million Russian voters are currently registered with their consular offices in foreign countries, but the ministry expects the real figure to be much higher because of short-term tourists.
The head of Russia's Central Elections Commission, Ella Pamfilova, has said earlier that her agency planned to invite monitors from international associations of elections bodies, such as the Association of World Election Bodies as well as European, Asian and American associations of elections' organizers.
Previously, high-ranking Russian officials have promised that representatives of the Parliamentary Assembly of the Council of Europe (PACE) would be denied access to September poll because of the ongoing infringement of the rights of the Russian delegation in this group.
In late January this year, the chairman of the State Duma Committee for International Relations, Aleksey Pushkov, told reporters that the absence of a Russian delegation at PACE means that it is impossible for the monitors from this organization to participate in election monitoring in the Russian Federation, adding there would be no joint actions between Moscow and PACE until the rights of the Russian delegation in the assembly are restored in full.
In April 2014, PACE approved an anti-Russian resolution over the political crisis in Ukraine, depriving Moscow's delegation of the right to vote and banning it from participating in PACE's ruling bodies and monitoring missions until the end of that year. In late January 2015, the sanctions were prolonged for another year.
Russian lawmakers replied with a resolution stating that nations that have repeatedly violated international law and caused thousands of casualties have no moral right to judge Russia or impose sanctions on it. After the scandal, Russian delegation members left PACE because they considered it impossible to resume discussions while sanctions were still in force.
READ MORE: PACE won't monitor Russian elections if relations aren't restored – MP

Also, several Russian politicians suggested that the country quits PACE and donates the multimillion-euro annual fee paid to this organization to international groups that don't have an anti-Russian bias. This has not happened yet, but in January, State Duma Speaker Sergey Naryshkin said that Moscow planned to pay only a third of the 2016 fee in the Council of Europe – the parent group of PACE.