State Duma chooses police general as new Russian Human Rights ombudsman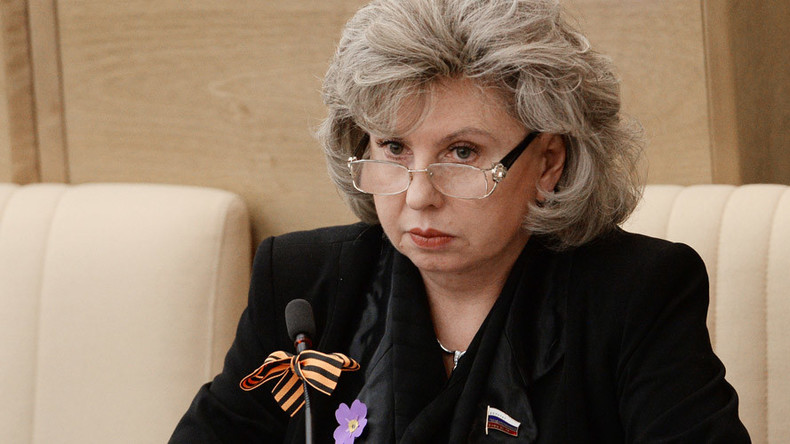 Leftist MP and police general Tatyana Moskalkova has been sworn in as the new Russian plenipotentiary for Human Rights after the majority of lower house lawmakers supported her candidacy for the post.
Moskalkova's appointment was supported by 323 of 450 State Duma deputies, Interfax news agency reported on Friday. After the vote, she took an oath before the parliament, swearing to observe Russian law and the Constitution, and to uphold equality and morals in society.
READ MORE: Most Russian see improvement in rights, but more restrictive bills – ombudsman

Moskalkova also promised to work with all political forces in the country, and said she was suspending her membership in the center-left parliamentary party Fair Russia, as required by the rules.
She also said that in her work she planned to concentrate on defending the rights of veterans, disabled people and representatives of the older generation. She also pledged full support to ethnic Russians and Russian-speakers abroad, in particular in Ukraine and in the Baltic nations.
Moskalkova is a career lawyer who for a long period worked in the legal department of the Interior Ministry, eventually being promoted to the rank of Police Major-General. She was first elected as a State Duma deputy in 2007 and then again in 2011.
She was nominated for the post by the Fair Russia caucus in the State Duma but her candidacy was supported by parliamentary majority party United Russia, securing victory over three other candidates – a Communist, a Liberal-Democrat, and another Fair Russia MP who ran as an independent.
READ MORE: Russia's top human rights official resigns
Moskalkova's predecessor, Ella Pamfilova, vacated the ombudsman's post in early March this year as she accepted a proposal to head Russia's top elections body – the Central Elections Commission.