Ban proposed on suspected terrorists from exiting Russia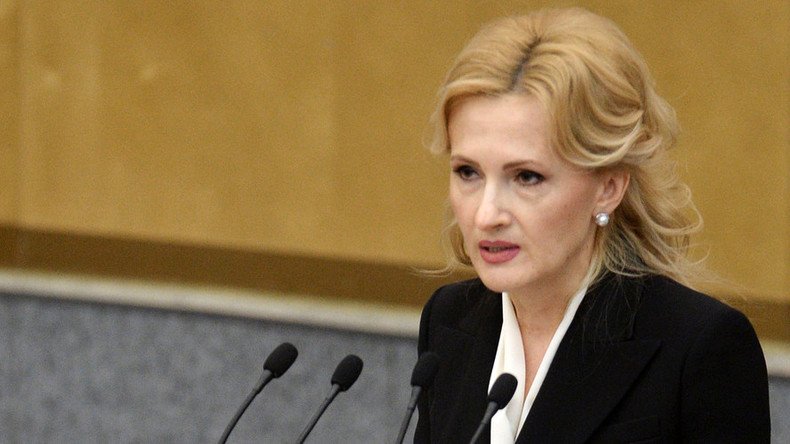 Russian MPs have drafted a new bill that introduces a five-year ban on leaving the country for people who have not fully served their sentences for terrorist crimes, or who have received official warnings over actions that could assist terrorists.
One of the key sponsors of the bill, Chair of the State Duma Committee for Security Irina Yarovaya, described the initiative as "substantial and targeted at prevention and protecting our citizens and state from terrorism."

The right of a Russian citizen to leave the Russian Federation can be limited when that citizen has received an official warning about unacceptability of actions that create conditions for crimes such as hostage taking, hijacking aircraft, trains or ships, starting an unprovoked war and using banned methods of war, as well as genocide and ecocide.
READ MORE: Confiscate property to punish terrorism, drug trafficking - Communists
The new draft law also amends the existing anti-terrorist laws with several articles providing for longer sentences for accomplices in such crimes as hostage taking and organizing an illegal armed group. If the bill is passed, such people could be sentenced to between 15 and 20 years behind bars.
The terms for international terrorism is set between 15 years and life and prison and financing terrorist groups can carry up to 15 years behind bars. Terms between eight and 15 years are proposed for assistance to extremist activities that is not connected with actual terrorist attacks.
If someone was aware of preparations to an act of terrorism, but chose not to inform law enforcers about them, that person could be sentenced to up to three years in prison.
The new bill also lowers the age threshold for terrorist crimes, such as actual terrorist attacks, hostage taking to 14 years from the current 16 years. Presently the age of minors in Russia is 16 years, with exceptions made for such crimes as murder, rape, kidnapping and some others. For them criminals can be brought to responsibility from the age of 14.
In December 2015 lawmakers from the South Russian region of Dagestan drafted a bill ordering denaturalization of Russian citizens involved in attacks on Russian military and law enforcers or other Russians in any part of the world. The criteria of "participation" are strict, as even a trip abroad to join a terrorist organization can lead to the revocation of citizenship.
READ MORE: South Russian region drafts bill on denaturalization of terrorists
You can share this story on social media: