Swiss refuse whistleblower Navalny's request to probe top Russian law enforcer's family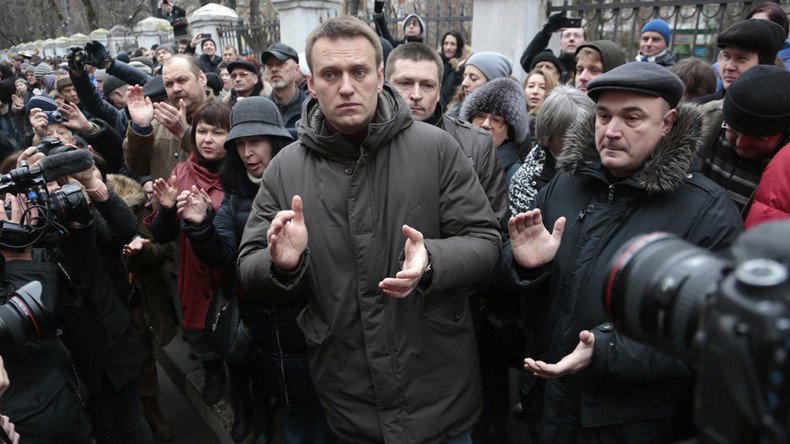 Swiss police and prosecutors have reportedly found no confirmation of accusations against Artyom Chaika, the son of Russia's prosecutor general, put forward by famous activist Aleksey Navalny.
According to Russian business daily Kommersant, Swiss law enforcement have completed the preliminary probe that had been started after the report of Aleksey Navalny's group 'Foundation for Fighting Corruption' and found no evidence to support the activists' allegations that Artyom Chaika could be involved in money laundering.
READ MORE: Prosecutor General dismisses report linking him to gang of murderers as 'lies' and 'hatchet job'

The Swiss authorities have already forwarded the official refusal to start a criminal case to the Russian activists, the newspaper reported on Monday.
The probe into Artyom Chaika's activities also found out that his Swiss residence permit had been received legally, contrary to Navalny's claims of "shady schemes" and "manipulations" used in the process.
Kommersant added that the preliminary investigation was completed two weeks ago and the official replies were sent both to Artyom Chaika and to Navalny and his group. Chaika's lawyer Ruslan Shumakov has confirmed that his client had received the letter. Navalny replied on Monday afternoon with an entry in his blog suggesting that Swiss law enforcers had failed to confirm his allegations because they had relied purely on official requests for Russian colleagues to present information about the prosecutor general's son that were supposedly refused.
In early December last year, Navalny's group posted a YouTube video targeting Russian Prosecutor General Yury Chaika, albeit not directly, but through his family and co-workers. The allegations included the accusations of owning foreign businesses and real estate and also of having business ties with convicted criminals in southern Russia.
Chaika and his family members have dismissed the charges of criminal connections as plain lies and later the Russian mass media reported that the documents that Navalny showed in his film appear to have been forged.
Shortly after the film was released Yury Chaika, said in a major interview that the PR campaign against him had been ordered and sponsored by international investor William Browder as revenge for uncovering the latter's illegal financial schemes.
"Since 2004, law enforcers have been investigating the criminal embezzlement that drained Russia of tremendous sums of money between 1996 and 2006. These schemes were masterminded by US special services and organized by the US citizen who is now a subject of the United Kingdom, William Browder," the elder Chaika stated.
"This person knows about our probes and he fears them," he added.
READ MORE: Russian Prosecutor General names Browder as man behind latest smear campaign

In 2013 Browder was convicted of large-scale tax evasion and sentenced him in absentia to 10 years' prison.
Navalny replied to Chaika's interview by saying that he could not understand the connection between Browder, Chaika and himself. He also wrote in his blog that he and other workers of his Foundation would sue the prosecutor general for slander, but so far this has not happened.
You can share this story on social media: