Sympathy for Stalin among Russians still high, poll shows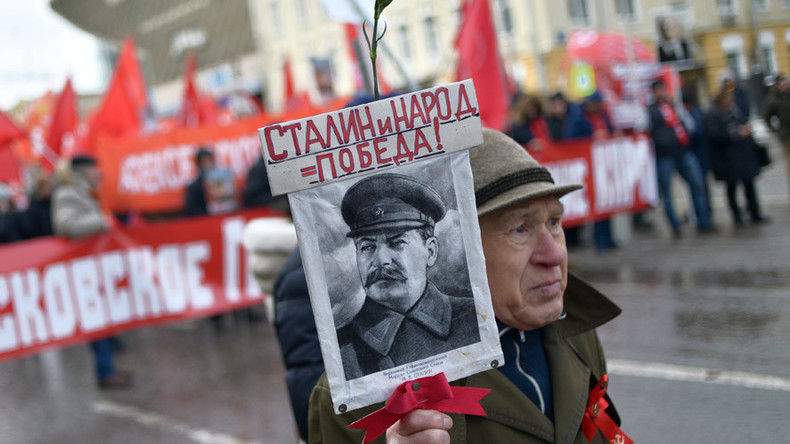 Over half of Russians have described their attitude to Stalin and his methods of state management as positive in a recent public opinion poll. Researchers say this could be due to the community's demand for a harsh but effective ruler in a time of crisis.
During the poll conducted by the independent sociological service Levada-Center in mid-March, 54 percent of respondents described their attitude to Stalin as positive, 17 percent said their attitude was negative, 32 percent said they were indifferent about the late Soviet dictator and 14 percent could not give a definitive answer to this question.
READ MORE: Public opinion of Stalin improves over past few years – poll results
The share of those who sympathized with Stalin was slightly lower than the 40 and 39 percent registered in 2015 and 2014 respectively, but still much higher than the 28 percent of 2012, before the ongoing wave of the global financial crisis hit Russia.
At the same time, the majority of the Russian public acknowledges that Stalin's radical policies had caused millions of casualties among innocent Soviet citizens and mass violations of human rights. Two thirds of respondents agreed that Stalin was a tyrant and about a half said that Stalinist purges were a crime. However, 26 percent of respondents said that the repressions were caused by political necessity and should be justified in historical perspective.
Still, 60 percent of the Russian public said that they would not like to live under a state leader similar to Stalin and only 23 percent said that they would not mind such turn in their lives.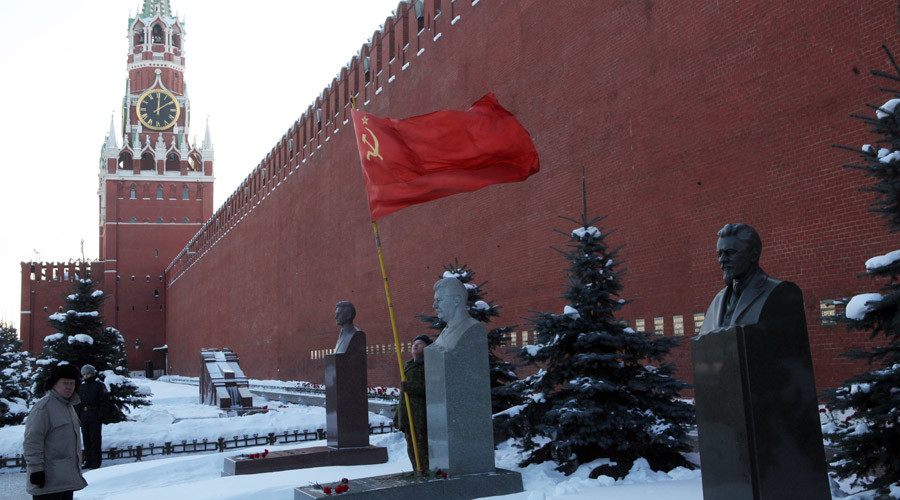 Deputy head of the Levada Center, Aleksey Grazhdankin, said in comments with Vedomosti daily that the demand for the national leader like Stalin is mostly caused by hardships caused by the ongoing economic crisis.
"In Russians' opinion Stalin as a national leader was the best option in a time of war, in critical times that required a strong arm. This makes him a more appealing figure today, but Russians would not like to live in such times," the researcher said.
The controversy surrounding Stalin makes him an ever-popular figure among all Russian politicians. While right-wing parties put the stress on the horrors of Stalinist purges, the left-wing, especially the Communist Party, emphasize his successes in the Soviet Union's industrialization and in keeping corruption at extremely low levels.
In December, Communists in the central Russian city of Penza unveiled their plan to mark the 80th anniversary of the 1936 USSR Constitution by declaring 2016 the 'Year of Stalin' and opening a museum dedicated to the Soviet dictator.
The growing pro-Stalin sentiment has raised concern among Russian human rights activists. In March 2015, Arseny Roginsky, the head of the Memorial NGO, which specializes in the investigation of Stalinist purges, described it as a "troubling signal" and urged the authorities to take some action to counter it.
READ MORE: Activists decry Russians' increasing sympathy for Stalin
"It is a testimony not even of the citizens' attitude to Stalin, but rather of the relations between the state and a person. Stalin is perceived as a symbol of a powerful and potent state. The fact that Stalin and his policies were inhumane becomes of secondary importance," Roginsky told reporters.