Russian MP advocates intergovernmental organization to fight terrorism
Published time: 15 Feb, 2016 14:36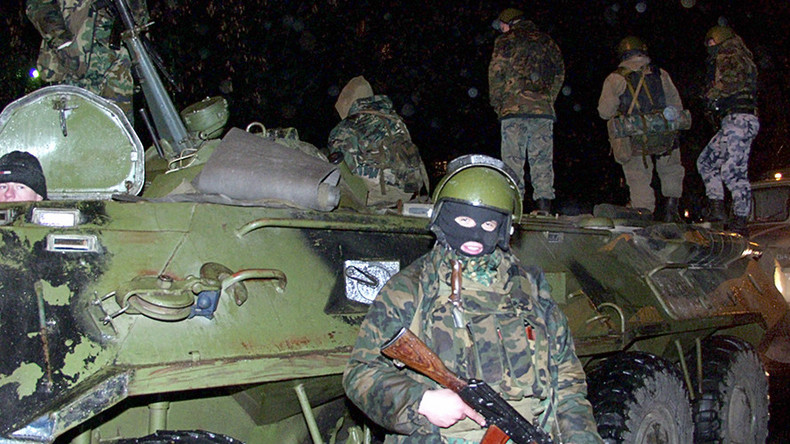 A Russian representative at the OSCE's parliamentary assembly has proposed an international agency be established, modeled on Interpol, but exclusively targeting terrorism.
State Duma MP Nikolay Kovalyov (United Russia) told TASS on Monday that he intends to raise the issue at the next PA OSCE session, which starts in Vienna in late February. He added that he had already forwarded his suggestion to the assembly's speaker, Ilkka Kanervaand, and Secretary-General Roberto Montella, as well as the heads of national delegations.
"One of the ways to consolidate the efforts in the anti-terrorist sphere could be looking into the possibility of setting up a specialized international organization for fighting terrorism and giving it the powers to search for terrorists and their accomplices, collecting and exchanging information, and assisting the initiator-countries in search or detention of suspects or convicts," Kovalyov told reporters.
READ MORE: Senior Russian lawmaker blasts Saudi-led anti-terror coalition as 'unviable'

He also noted that there were other international agencies that work on this principle apart from the Interpol. For example, the Organization for the Prohibition of Chemical Weapons.
If the new anti-terrorist structure is launched it could use multi-national arrest warrants on terrorists modeled on European arrest warrant. The other important aspect for the agency would be the unification of national anti-terrorist laws, coordination of national agencies' work and organizing joint operations to block the financial channels used by terrorists.
Kovalyov added that some recent events, such as the growing influx of refugees from Middle East to Europe and the use of the refugees by terrorist groups confirmed both the importance and urgency of his proposal.
READ MORE: Islamic State threat to Russia is real – FSB

Senior Russian officials, including President Vladimir Putin and Foreign Minister Sergey Lavrov, have repeatedly urged to unite the international community's efforts in fighting the threat of terrorism, especially in the form of Islamic State (IS, previously known as ISIS and ISIL).
"We underline the fundamental importance of the formation of a broad anti-terrorist front involving key international players and regional countries, including Syria," Putin said in August 2015 as he met with Egyptian President Abdel Sisi.