Islamic State threat to Russia is real – FSB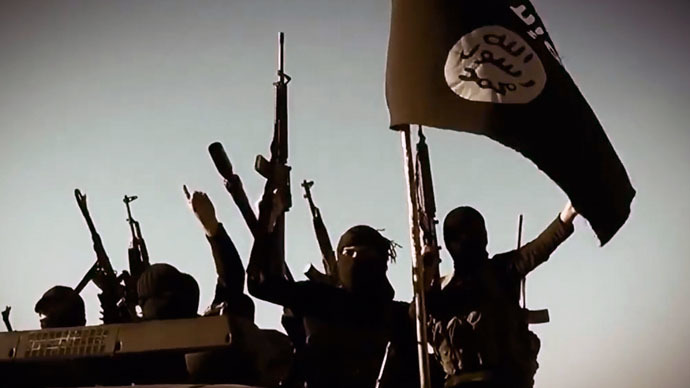 A senior security official has said that the threat coming from the so called Islamic State [also known as ISIS, or ISIL] was absolutely real for Russia and its neighbors.
"The threat from ISIS is real because quite a lot of citizens from the Shanghai Cooperation Organization(SCO) are taking part in its activities," deputy director of Russia's Federal Security Service told reporters Friday after a session of the SCO's regional anti-terror body.
General Sergey Smirnov added that law enforcement agencies possessed information on about 1,700 Russian citizens fighting in Iraq on the side of Sunni extremists. "The danger of ISIS is also in their ability to infiltrate other terrorist groups," he added. In particular, the terrorists have demonstrated interest in the Imarat Caucasus group and some of its leaders have already pledged loyalty to ISIS, Smirnov said.
Officials in Tajikistan have estimated the number of the Central Asian country's citizens fighting on ISIS's side at about 300, the Russian general said. The overall number of people from post-Soviet Central Asian republics who are fighting for ISIS could be up to 4,000, he added, referring to data provided by the International Research Group for Crisis Regions.
Members of the SCO's regional anti-terror body have agreed to monitor the movement of ISIS terrorists in their states and jointly thwart their activities, the Russian security official added. Formed in 2001, the Shanghai Cooperation Organization consists of Russia, China, Tajikistan, Kazakhstan, Uzbekistan and Kyrgyzstan. Belarus, Afghanistan, India, Iran, Pakistan and Mongolia hold observer statuses in the organization.
READ MORE: Russia to give Tajikistan multi-billion military aid to fight ISIS
In December, the Russian government proscribed the Islamic State as a terrorist organization, outlawing membership or any support for it under threat of criminal prosecution. In addition, the Russian Foreign Ministry called upon all nations to recognize ISIS and its fellow jihadist militia, the Al-Nusra Front, as terrorist groups, noting that such a step would be supported by UN Security Council resolutions.
In late March, a major Russian Muslim group issued a fatwa against ISIS, announcing that all of its members were enemies of Islam and calling for their punishment as criminals.
Also last month, the head of Russia's State Security Council, Nikolay Patrushev, called on the international community to abandon double standards on terrorism and start fighting the threat in line with universally-recognized norms of international law.
Patrushev told reporters that he and other Russian officials preferred to use the term "Islamic State" in quotation marks to avoid insults to true Muslims who, in his view, had no relation to terrorists and extremists. For the same reason he called on people to refer to it by its original name – the Islamic State of Iraq and the Levant, or ISIL.
You can share this story on social media: