Head of Russia-led CSTO bloc says its countries have better security than some EU states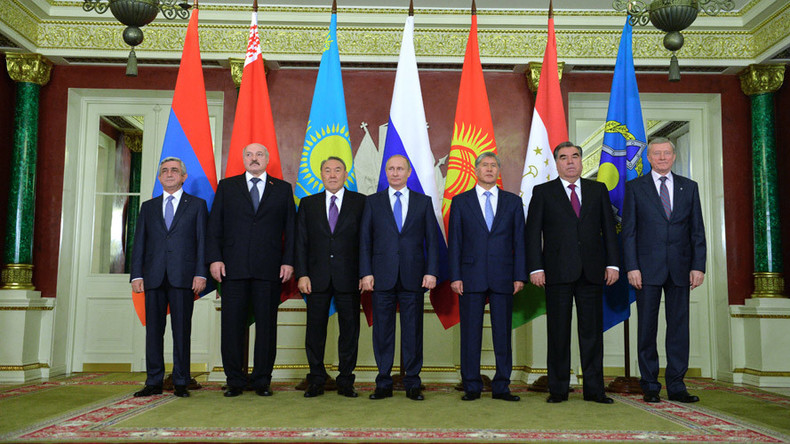 The general secretary of the Collective Security Treaty Organization has told reporters that the general security situation in its member countries is better than in some Western European nations.
"If we make a general conclusion, in my view the situation in our states is more stable and predictable than in in a number of states in Western Europe," Nikolai Bordyuzha told reporters Friday.
The official added that the work of the organization in 2015 was mainly directed at strengthening the internal security of its member states.
At the same press conference, the CSTO leader completely ruled out the possibility of CSTO troops taking part in a ground operation in Syria. "Saying that the leaders of our countries would decide to conduct any ground operation outside their own borders is simply not serious," TASS quoted Bordyuzha as saying. "The military potential of CSTO can only be used on the territory of its member states by orders of the heads of these states," he said.
READ MORE: 'CSTO provides stability in Eurasia'
The CSTO is a military bloc that was founded in the early 1990s but started its work in 2002. Currently CSTO unites six ex-Soviet nations – Armenia, Belarus, Kazakhstan, Kyrgyzstan, Tajikistan and Russia. Serbia and Afghanistan have the status of observers with the bloc's parliamentary assembly. Currently Armenia holds the rotating presidency of the organization.
You can share this story on social media: