Leftists seek cancelation of Russian entry visas for Iranians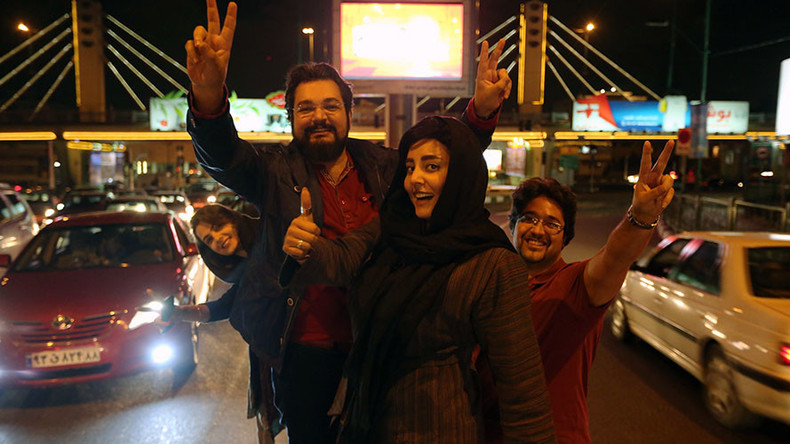 Deputy Chairman of the State Duma Nikolay Levichev has proposed the cancelation of the visa regime between Russia and Iran in order to boost economic ties between the two nations and give Russian citizens a new popular tourist destination.
Levichev, who heads the center-left opposition party Fair Russia in the Duma, told reporters on Monday that mutual cancelation of entry visas would be "a logical step in the development of Russia-Iran bilateral relations." He noted that ordinary Iranians had a great desire to learn more about Russian culture and life of its citizens and that the influx of tourists from Iran could give a boost to the Russian tourist industry.
The lawmaker also said Russians might be interested in trips to Iran because of the recent restrictions on travel to Egypt and Turkey – once the most popular destinations among Russians.
"The Islamic Republic of Iran, with its unique flair of ancient Persia, is very capable of filling the vacant market niche. This might not happen immediately, but there are such prospects," Levichev told reporters.
READ MORE: Russia & Iran reach agreement on S-300 air defense systems delivery – deputy foreign minister

According to Levichev, the current moment is very suitable for the visa regime cancelation, because Russia-Iran relations are at the peak of improvement after Iran's return to the international community, largely due to Russian diplomats' efforts. He emphasized that certain successes in economic sphere – like the settlement of all problems with supplies of Russian anti-aircraft systems to Iran – showed that the Islamic Republic was also ready for cooperation.
Levichev added that the free travel between the two countries could benefit the numerous joint economic projects – from agriculture to space research.
On Saturday, Western nations agreed to lift the economic sanctions against Tehran after the International Atomic Energy Agency (IAEA) released a statement saying that Iranian nuclear program was strictly civilian and not aimed at weapons development.
READ MORE: EU, US lift Iran sanctions as UN watchdog says Tehran 'has kept nuclear promises'

However, almost immediately after this the US Treasury Department imposed sanctions on 11 companies and individuals over helping to supply Iran's ballistic missile program.
You can share this story on social media: