'Traitors': Kadyrov blasts non-system opposition for servicing foreign interests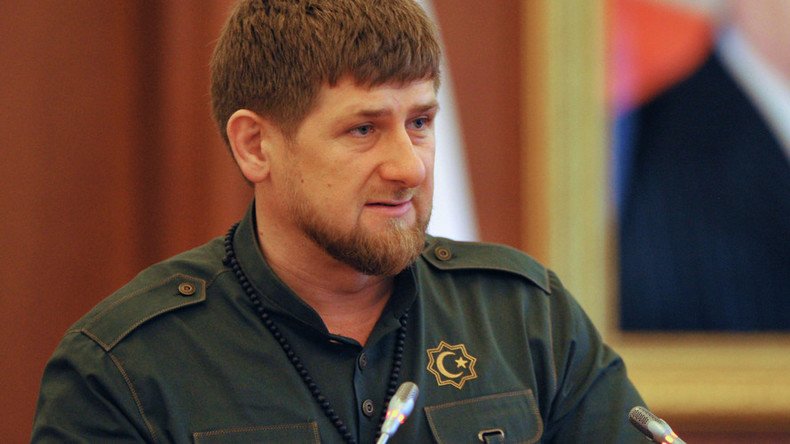 Chechen leader Ramzan Kadyrov has told reporters that many Russian opposition figures were "playing the game invented by Western special services" adding that such people should be put on trial for "subversive activities."
At a press conference in the Chechen capital, Grozny, Kadyrov also described the non-system opposition (those who oppose President Vladimir Putin and the current Russian government, but fail to attract enough public support to be elected or sometimes even to launch a political party) as "persons who have never been heard of and who oppose President Putin only in order to boost their own popularity."
In addition, Kadyrov said that fringe oppositions activists were attempting to capitalize on the difficult economic situation in Russia and that these people were "playing the game invented by Western special services." He added that anyone who attempts to destabilize the political situation in Russia must be put on trial on charges of subversive activities.
READ MORE: Chechen leader blames western special services for killing opposition figure Nemtsov

Kadyrov's words quickly drew a negative comment from Russian Human Rights representative Ella Pamfilova, who called the statement "pointless and harmful," adding that it casts a shadow on the Russian nation and a "bear's service" to President Putin, referencing Lafontaine's fable 'The Bear and the Gardener'. "If political activities of anyone, even such small-numbered group as Russian non-system opposition is done within the framework of the Constitution, no one has the right to take administrative or court action against such group," Pamfilova told Interfax.
Kadyrov has previously accused Western special services of meddling in Russian internal politics. In June 2015, he said that the murder of Russian opposition figure Boris Nemtsov could have been masterminded by US and Ukrainian special services, with the help of Chechen terrorists.
In November 2015, the Chechen leader told reporters that he had reasons to suspect that an uncovered conspiracy against himself was plotted by a Middle East terrorist group with close ties to Western special services.
"Today we should fight not only the manifestations of terrorism, but also the Western special services, the agents of which are working in the Chechen Republic and in other Russian regions. We have started do put them behind bars, we should put them behind bars," he said.
READ MORE: Chechen leader blames US & Western intel for Islamic State terrorists
Kadyrov also has repeatedly accused the special services of Western nations of creating and supporting Islamic State (IS, formerly ISIS/ISIL) as a way to foment hatred toward Muslims and to create problems for Russia.
You can share this story on social media: