Crimeans vote to give up electricity contract with Ukraine even if it means more power cut-offs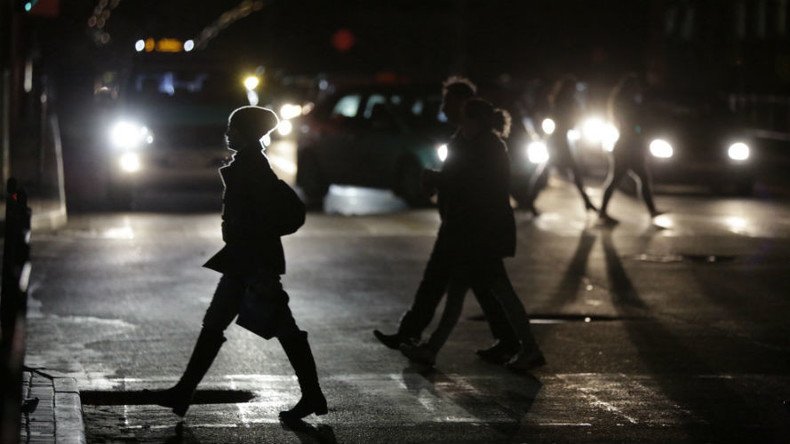 A survey ordered by Vladimir Putin shows Crimea residents would rather break an electricity contract with Kiev, than sign one calling the peninsula part of Ukraine – even if it means further blackouts that began when a pylon bearing power lines was blown up.
Over 93 percent of respondents voted against signing a new electricity supply contract with Ukraine in the poll conducted by the All-Russian Public Opinion Research Center (VTsIOM) as the current contract expired. The results were announced by the center's head, Valery Fyodorov, on Friday.
The wording of the contract suggested by Kiev, which describes the peninsula as part of Ukraine, was the apparent reason for the negative vote. Crimea voted to withdraw from Ukraine in March 2014.
In addition, 94 percent said they were ready to put up with minor disruptions in electricity while Russia is working to provide 100 percent power supply to Crimea in the following months. Before the secession and power cuts that followed, Ukraine had supplied almost three quarters of Crimea's electricity.
"Six and a half percent have voted for the contract, while 92.6 percent didn't support signing the contract that says Crimea and the city of Sevastopol are parts of Ukraine," Fyodorov said.
About 2,500 people in Crimea and 500 in Sevastopol participated in the poll, meaning the statistical margin for error doesn't exceed 4.5 percent, according to Fyodorov.
Respondents had to answer two questions. The first was whether Crimeans supported signing a contract that describes Crimea and Sevastopol as integral parts of Ukraine. If the answer to the first question was "no," then the second question asked whether Crimeans were ready to suffer electricity shortages in the following three to four months.
If Ukraine doesn't change the wording in question, Russia is most likely to abandon the contract, Dmitry Peskov, the Russian president's press secretary, said, upon learning of the outcome of the poll. Putin has already been informed of the results of the survey, he added.
The vote was ordered by President Putin, who wanted to know if locals approved of the renewal of the contract with the Ukrainian Ukrenergo company.
The order followed yet another power line disruption that occurred on December 30 when an electricity pylon was blown up. Ukrainian ultranationalists from the Right Sector group had already damaged a pylon in November, and then prevented rescue teams from repairing it. Since that act of sabotage, Crimea has been suffering from constant blackouts, prompting Russia to boost its own power supplies to the republic and fly in emergency generators.
You can share this story on social media: