NATO is actively inventing enemies, Russia is not - Lavrov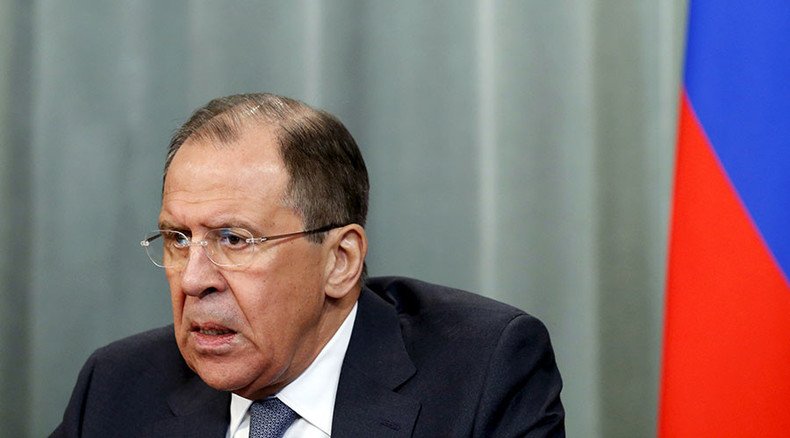 Russia has never invented enemies and never will, Foreign Minister Sergey Lavrov has told reporters, adding that it was "only natural" for nations to disagree, despite NATO's attempts to impose uniform opinions all over the world.
"Russian President Vladimir Putin has repeatedly stated that we are not trying to look for enemies, we have never looked for them, and we never will," Sergey Lavrov said in an interview with Radio Russia.
"Most nations that have their own positions on various issues…because uniform thinking on all issues is impossible. A harsh 'stick' approach to discipline is also impossible, even though they attempt to impose it in the North Atlantic Alliance [NATO] and, frankly, in the European Union as well. But they fail," the Russian Foreign Minister said. "Even the closest allies cannot have a 100-percent match in all of their interests and this is why diplomacy is needed – to search for a compromise," he added.
READ MORE: Lavrov: Russia expects US to abandon Europe AMD plans after Iran deal
The top Russian diplomat noted that when Western nations operated with slogans such as "all those who are not with us are against us," this was in fact a tactic to turn whole countries into enemies.
Lavrov said that NATO is actively searching for an enemy at the moment, because the bloc needed an excuse for its very existence after the failure of the Afghanistan campaign. The developments in last year's coup d'etat in Ukraine and Crimea's accession into the Russian Federation were used as part of these hostile policies, he added.
"Today they are yet again shaping an enemy image out of us. We are not engaged in this. On the contrary, we are confirming our proposal to sign a treaty on Euro-Atlantic security that would include not only the European Continent, but also North America," Lavrov told reporters. "This proposal was stalled, but its main principle remains - equal and undivided security where no state is building defenses at other countries' expense."
In February this year, FM Lavrov told reporters after a major security conference in Munich that Russia was ready to restore contacts with NATO when the Western military bloc was ready to do the same. He noted that many NATO members expressed interest in continuing dialogue with Russia and that this interest included military contacts and airspace coordination.
In September the head of the Russian Upper House of Parliament Valentina Matviyenko openly accused leading US politicians of "suffering from an anti-Russian virus" that prevented effective talks on the settlement and prevention of international conflicts.
READ MORE: 'Washington infected with anti-Russia virus' – senate leader Matviyenko
She noted that the origin of the anti-Russian sentiments of American politicians lay in the geo-political struggle and the desire to contain Russia's development in economic and social spheres, as well as its growing influence in international politics.
You can share this story on social media: