Moscow demands punishment for desecrators of Red Army monument in Poland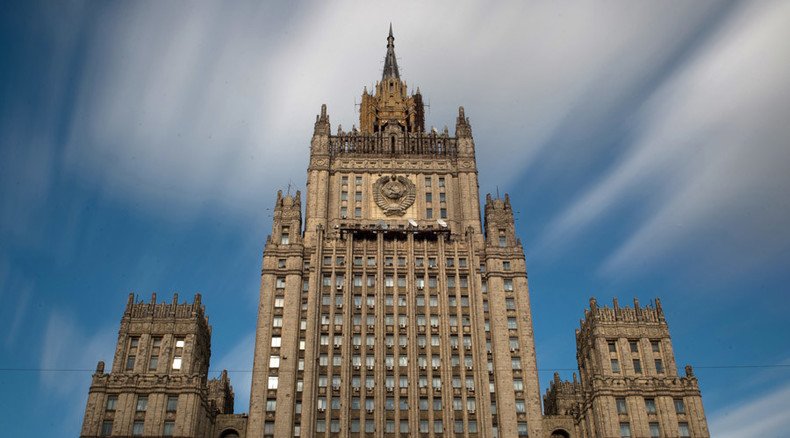 The Russian Foreign Mistry has expressed deep indignation over the recent vandalism of the Red Army memorial in Warsaw's Skaryszewski Park and demanded that Polish authorities find and punish those responsible for it.
Russian diplomats emphasized in their message that the attack on the monument took place during the celebrations of Poland's Independence Day and noted that "It is very unlikely that Poland would today celebrate another anniversary of its independence if not for the heroism of 600,000 Soviet soldiers and officers who sacrificed their lives to liberate this country from Nazi invaders."
The Foreign Ministry also accused Polish authorities of failing to honor the 1994 Russian-Polish agreement on protection of military graves and memorials, adding that doubts could arise as to whether Polish officials actually intend to observe this agreement.
READ MORE: 'Communists will be hanging': Nationalist march commemorates Poland's Independence Day
Russia demanded urgent measures to find and punish the vandals, restoration of the monument in its original looks and measures to prevent any future repetitions of such incidents.
This week's scandal was not the first row between Poland and Russia over the fate of WWII monuments.
In September this year, Russia's Foreign and Defense Ministries condemned the dismantling of a monument in the Polish town of Pieniezno which honored Soviet Army General Ivan Chernyakhovsky - one of the leaders of the Soviet campaign against Nazi Germany. Polish mass media previously reported that the removal of the Chernyakhovsky monument had been authorized by Polish officials on the grounds that its existence runs counter to "national interests."
In 2013, a crowd of Polish nationalists attacked the Russian embassy in Warsaw during the Independence Day celebrations, forcing police to use teargas and rubber bullets to protect the building.
READ MORE: Polish nationalists attack Russian embassy during Independence Day march
This incident, the largest in years, caused Polish President Bronislaw Komorowski to issue an official apology for the "acts of hooliganism" and admit that the incident had been detrimental to the image of Poland on the international stage.
You can share this story on social media: