Communist leader promotes referendum on nationalization of Russian oligarchs' property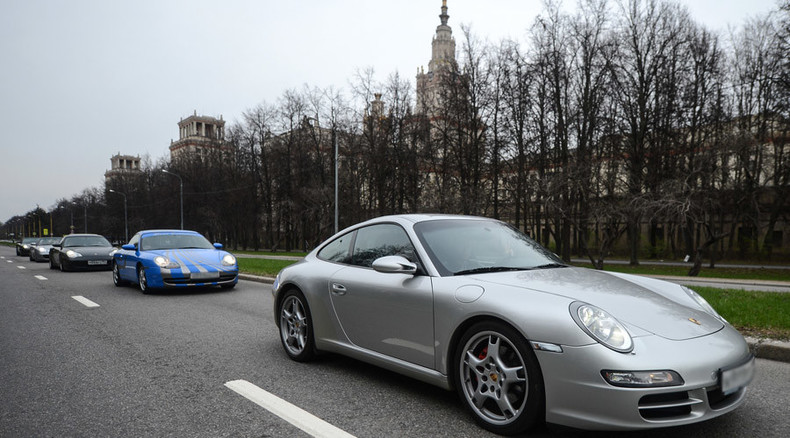 The head of the Russian Communist Party has reiterated demands to hold a nationwide referendum on the possibility of nationalization of all major companies, saying only state control would help to prevent disasters such as the A321 air crash in Sinai.
"The ongoing crisis, including that in the aircraft building industry, is proof they can't answer the challenges of the future. Nationalization of oligarchs' property is long due and we hold that a nationwide referendum on the issue would seriously improve the situation," Gennadiy Zyuganov was quoted as saying by Interfax.
The Communist chief again suggested replacing the Russian cabinet with a "government of people's trust," which would have more representatives from various political parties. "Our crisis is in essence a man-made phenomenon and without a reshuffle in the government, without a government of people's trust, it will be difficult to get out of this situation," Zyuganov stated.
READ MORE: 2 million citizens back Communist 'no confidence in govt' bill – MP
The politician proposed launching a parliamentary commission into the crash of the Russia-bound A321 passenger jet in Egypt, saying the probe should concern not only this particular disaster, but also every aspect of Russia's aviation industry. "Every week we have an airplane or a helicopter crash. Safety is at its lowest levels," Zyuganov said.
The Airbus passenger jet, belonging to the private Russian airline Kogalymavia, crashed soon after takeoff from Sharm El-Sheikh, Egypt, killing all 224 people on board. The disaster was the largest loss of human life in a single air crash in modern Russian history.
READ MORE: Russia's Communist Party leader calls his presidential prospects strong
The Communist Party has been suggesting a government reform that would allow greater cabinet representation to opposition parties for some time now. In 2013, the Communists claimed they had collected two million signatures under a petition calling for the dismissal of the government and the forming of a 'national unity' cabinet. However, these calls have not roused any action in parliament.
You can share this story on social media: