'Russians' nationalist movement banned, recognized as 'extremist' – Moscow court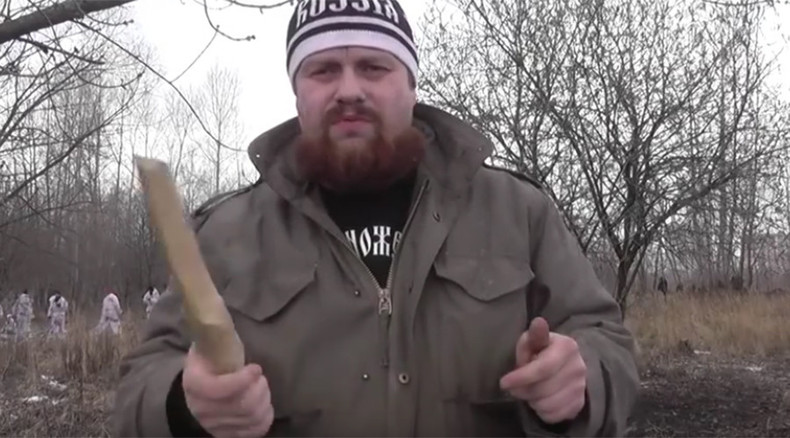 Moscow City Court has ordered to ban the 'Ethno-Political Union of Russians', best known for its annual Russian March rallies, because its leaders have been tried for extremism and because of some extremist materials on the group's now banned website.
The court issued a nationwide ban on the activities of the 'Russians' movement on Wednesday. The judge agreed with prosecutors' arguments that two of its founders and leaders – Dmitry Dyomushkin and Aleksander Potkin, aka 'Belov' - have been previously charged with extremism.
Another argument was that an inspection conducted earlier this year established that some of the group's propaganda materials were extremist in nature, as well as certain items published on the now banned pages of its leaders on social networks.
READ MORE: Moscow magistrate convict Russian nationalist of extremism
"It was established that the program documents of the 'Russians' ethno-political union are seeking to entice hatred towards a certain ethnic entity and also call for the start of national-liberation movement and foundation of an independent ethnic state," reads the conclusion of the special commission presented to court by prosecutors.
The defense contended that the evidence was insufficient and also that the movement had not been officially registered, and therefore the court was attempting to ban something that did not exist. These arguments failed to persuade the judge.
Soon after the court announced its verdict, Dyomushkin told Interfax he had decided to dissolve the 'Russians' movement to prevent the criminal prosecution of its members. He also said he would appeal the ban in the upper court.
Dyomushkin has been detained for various violations more than 10 times this year alone. Over the past two months he was twice placed under administrative arrest for publicly brandishing banned nationalist symbols. Police also confiscated Nazi paraphernalia in the room used by Dyomushkin and his allies for what they described as a "knife fighting tournament."
READ MORE: oscow authorities ban nationalist rally citing security concerns
Potkin is now on trial over charges of a major bank fraud and money laundering. He has also been charged with creating an illegal nationalist community in Kazakhstan that sought displacement of that country's lawfully-elected president.
Previously, Russian legal instances already banned several organizations headed by Potkin and Dyomushkin. These were the Movement against Illegal Migration, the Slavic Power and the Slavic Union (the latter two are abbreviated as SS in Russian).
In 2012, Dyomushkin announced his plans to register the political 'Party of Nationalists' with at least 20,000 members, based on the now-banned 'Russians' movement. This party has not yet submitted its application for registration and given the latest developments this is not likely to happen.