Putin proposes law to exempt Bible, Koran from extremism law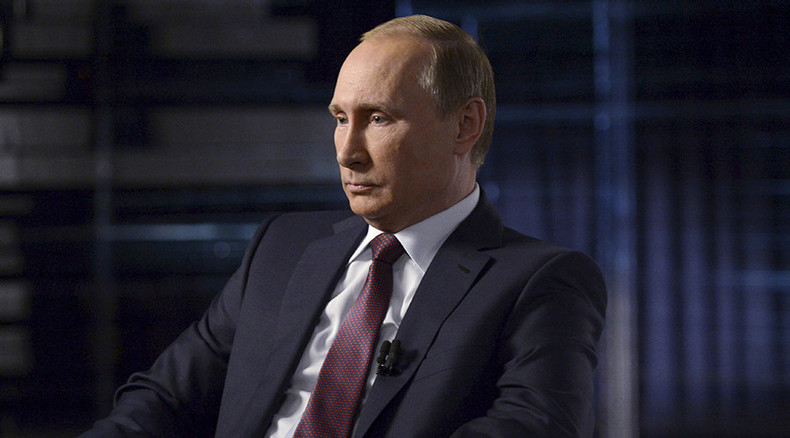 The sacred texts of Russia's four established religions will be exempt from being branded incitements to terrorism, if a law proposed by Vladimir Putin is passed. The draft legislation comes after parts of the Koran were deemed extremist by a regional court.
Citing freedom of religion as a foundation of Russia's constitution, the explanatory note attached to the law states that "Christianity, Islam, Judaism and Buddhism are an inseparable part of the historic legacy of the peoples who inhabit Russia."
"Thus the Bible, Koran, Tanakh, and Kangyur, their contents and their quotes cannot be classed as extremist materials."
With Putin's United Russia in possession of a majority in both houses of Russia's parliament, the legislation is expected to sail through as an amendment to a 2002 anti-terrorism law.
READ MORE: Chechen lawmaker proposes legal immunity for holy books

The proposal closely follows an amendment submitted by Chechen United Russia deputy Shamsail Saraliev last month.
"I have a principle position on this subject: it is necessary to completely exclude the possibility of court processes over holy scriptures, once and for all. We all know that there are values that are beyond time, that have existed before us and will live after we are gone. Holy scriptures of world religions followed by billions of people also fall into the category of such values," State Duma MP Shamsail Saraliyev (United Russia) told Izvestia daily at the time.
The document was precipitated by a ruling by a judge on the Far East island of Sakhalin, who ruled that a book entitled 'Prayer: its meaning and place in Islam' contained extremist materials, including several surahs, or chapters, which are widely repeated by Muslim worshipers.
At the time, Saraliev said that the ruling was a sustained attack on Islam itself, while Chechnya's President Ramzan Kadyrov appealed, calling the people behind the decision "devils," who may have "been motivated by outside forces."
You can share this story on social media: