Russian researchers develop internet 'bot' to hunt ISIS recruiters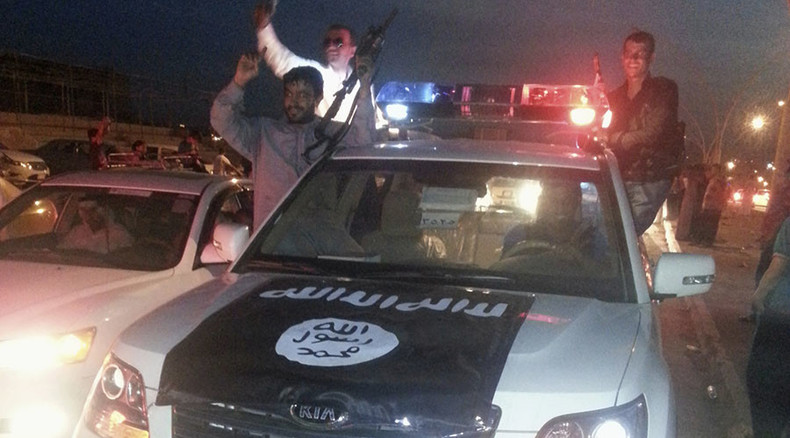 A group of Russian computer specialists has teamed up with Muslim scholars to create a computer program that automatically detects accounts used by Islamic State terrorists to lure new members into their group.
The project was started by the non-commercial Center for Research of Legitimacy and Political Protest. Its director Yevgeny Venediktov told Izvestia daily that the search for terrorist recruiters will use a program called "Laplace's Demon" that was developed by the center's IT specialists in the spring.
Venediktov explains the "demon" searches for accounts with possible connections to Islamic State (IS, previously known as ISIL and ISIS) and transfers the contacts to the center's specialists in Islam and Arabic studies. According to developers the program looks for distorted quotes from the Koran and statements and comments in Arabic typical of extremists.
READ MORE: 'ISIS is not Islam' – Russian university releases anti-extremist textbook
The center's specialists can then send messages in Arabic to account holders and analyze the replies to determine if their correspondents are real terrorists. The center also has a special program that collects all the information about a suspected recruiter's hardware and software and potentially allows full access of his or her computer.
The deputy head of the union of veterans of Russia's top anti-terror group Alpha, Aleksei Filatov welcomed the initiative but added that in his view law enforcers also needed profiles of potential ISIS recruits so that they could concentrate on prevention work with these people.
Arsen Khizayev of the Russian Research Center for Asian and Mideast Countries also said the ISIS recruiter hunting software could prove very useful in the fight against terror. He said Islamic State had made the internet the main tool of its propaganda and according to some estimates they managed to attract about 3,000 supporters via internet in 2014.
Earlier this week Russian financial watchdog Rosfinmonitoring reported that it had added 4407 Russian citizens onto a list of people involved in extremist activities or terrorism, almost double the 2826 people added in 2014. The list includes people who have participated in terrorist attacks and combat as well as those who financed various terrorist groups, including ISIS.
READ MORE: 39% of Russians approve Putin policies on Syria
Russia officially declared Islamic State and the affiliated Al-Nusra Front as terrorist groups last year, banning all citizens from participating in these organizations and rendering those supporting them liable to criminal prosecution. In addition, two major Russian Muslim unions have issued fatwas denouncing Islamic State as enemies of Islam and calling for the punishment of all its members.
Earlier this month the Russian Air Force started carrying out air strikes on ISIS positions in Syria at the request of the country's President Bashar Assad. The strikes have already destroyed dozens of terrorist bases, headquarters and supply dumps allowing the Syrian Army to launch a major offensive against the terrorist forces driving them away from the capital Damascus.