39% of Russians approve Putin policies on Syria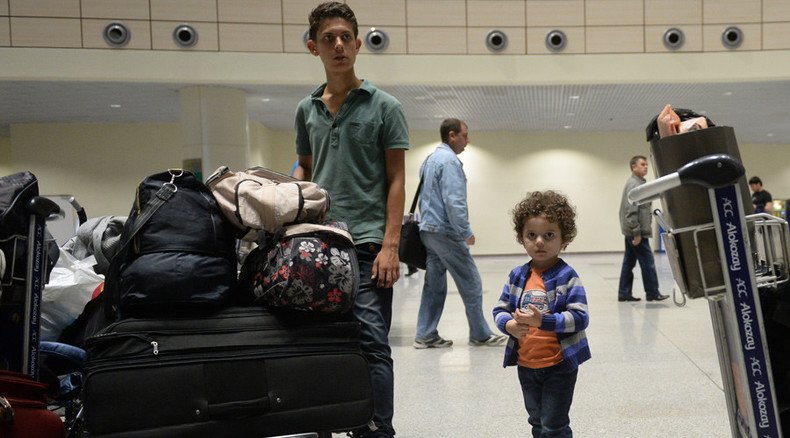 Currently 39 percent of Russians approve of Moscow's support of Syrian government, with the share of those who disapprove being at just 11 percent, the latest opinion poll has shown.
The research was made by independent agency Levada-Center in the third week of September and analysts released the results on Tuesday.

Thirty percent of those who took part in the poll said they think by supporting Syrian President Bashar Assad Russia wants to protect its own interests in the Middle East. Twenty-eight percent of responders hold that Moscow's ultimate objective was to fortify its leading position among world nations. About 22 percent said that support for the Syrian government was launched in order to counter the Islamic State terrorist group and the spreading of radical Islamism in general.
READ MORE: Western double standards hit Russia's Syrian efforts
Moscow has supported Bashar Assad's government since the start of the Syrian civil war, both with supplies of military hardware and diplomatic efforts. In his speech on Monday before the UN General Assembly, President Vladimir Putin called upon the international community to stop "playing games with terrorists" and help the Syrian government as the only legitimate power in the country that can confront Islamic State.

Russia has also delivered about 30 aircraft loads of humanitarian aid to Syria during the past two years and has evacuated hundreds of refugees out of the war-torn country, both Russian and foreign citizens.

Earlier this month, Russian specialists completed and opened the first foreign-built refugee camp in Syria. The camp is in the city of Hama (Hamah) and it consists of 25 army tents fully equipped for living, a field kitchen, a canteen, showers, two mobile power generators and a water-storage facility.
READ MORE: Russia constructs first foreign camp in Syria for internal refugees
LISTEN MORE:
You can share this story on social media: