Russia taking measures against potential terror attacks after Syria bombing raids - Peskov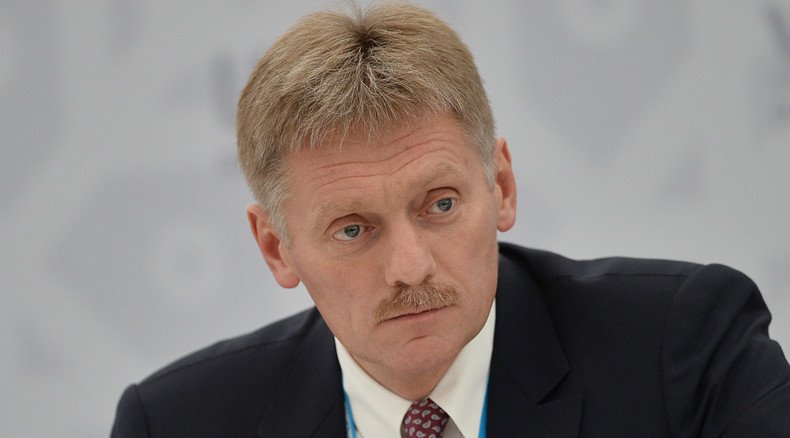 Russian special services are working tirelessly to prevent potential terrorist attacks by extremists in retaliation to Moscow's operation in Syria, Dmitry Peskov, presidential press secretary, has said.
Peskov noted the situation was similar to other places in the world – in all nations special services are constantly taking steps to counter terrorism in all of its manifestations. In Russia, this task is being fulfilled by the Federal Security Service and the National Anti-Terror Committee, he said.
The Russian Air Force mounted several strikes on terrorist positions in Syria on Wednesday, soon after the country's upper house unanimously voted to endorse President Putin's request to use the nation's military in Syria to fight terrorism. The head of the presidential administration Sergey Ivanov emphasized that Russia would not be involved in any ground operation - aid would only be in the form of airstrikes.
READ MORE: 8 ISIS targets hit during 20 combat flights in Syria – Russian military
In press comments on Wednesday, President Vladimir Putin called the operation in Syria "preemptive strikes against terrorists" adding that the use of military forces abroad had been prompted by the fact that a relatively large number of Russian citizens had joined the terrorist groups in Syria, and these people could potentially pose a threat to Russia's national security. The president said that extremists must all be defeated in the Middle East and not allowed to return to their home countries.
In late February, the head of Russia's Federal Security Service, Aleksandr Bortnikov, urged deeper professional cooperation between special services in their common fight against the Islamic State terrorist group (IS, previously known as ISIL and ISIS). He noted that Russia was especially interested in cooperation with the United States in the common fight against IS and added that the existing intelligence exchange was already helping to achieve positive results.
READ MORE: FSB chief urges international campaign to discredit ISIS ideology and leaders
You can share this story on social media: