'Like weather report': Duma chief plays down importance of new anti-Russian sanctions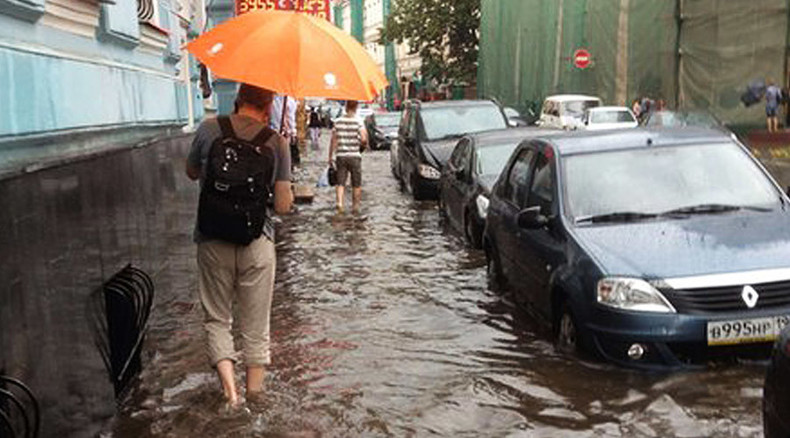 The lower house speaker has reacted to EU's decision to prolong sanctions against Russian companies and citizens calling it a minor importance event and expressing hope that reason would one day prevail among European politicians.
"The prolongation of these sanctions has been announced quietly and apparently the decision had been made quietly as well, without any discussion. The attitude to such decisions and announcements should be like to a weather report. Various people show different attitude towards weather reports – some find them interesting and some not. One fact is for sure – in newscasts this block is always on the last place," Sergey Naryshkin told reporters at a press conference dedicated to OSCE's Parliamentary Assembly session in Ulaanbaatar, Mongolia.
The Duma speaker added that he personally hoped that "one day common sense would return into the heads of those who make these decisions."
READ MORE: EU sanctions are emotional step instructed by US – Russian parliament speaker
The comment came after the EU Council approved the prolongation of asset freezes and travel bans on 149 Russian citizens and 37 companies over their alleged part in "the endangering of the territorial integrity of Ukraine" – the formula used by Western politicians to describe the reunification of the Crimean Republic and the Russian Federation, approved by legally-elected bodies of power as well as a nationwide referendum.
When EU first introduced the anti-Russian sanctions in 2014 Naryshkin called them "an emotional step" in an interview with RT and suggested that the European body made it on orders from the United States.
Naryshkin told RT that the personalized sanctions targeting Russian lawmakers including himself were "strange, or even absurd" since Europeans "have always prided themselves on their democratic tradition," while the personalized sanctions are "absolutely at odds" with that.
Top Russian state officials have repeatedly stated that the continued pressure would never affect Moscow's foreign or internal policy. In particular, Vladimir Putin's press secretary Dmitry Peskov has called the sanctions "a double-edged sword" that, although causing certain discomfort to the Russian economy, was also hurting businesses in the countries that had introduced them, not to mention the world economy as a whole.
READ MORE: 'Hollow threats?' New Ukraine sanctions on Russia doubted by Putin's press secretary
In mid-April this year Russian Prime Minister Dmitry Medvedev stated in a parliamentary speech that the events of the past year have demonstrated that Russian society and authorities can withstand any political or economic pressure from abroad.
LISTEN MORE:
You can share this story on social media: