Terrorist threat level in Russia in decline - security chief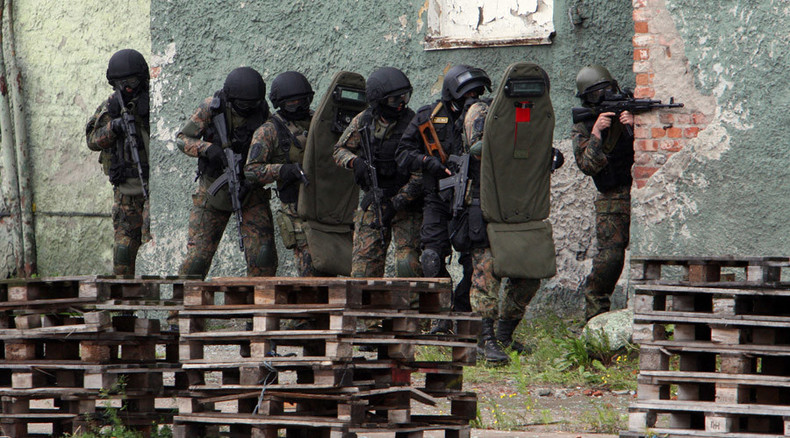 The head of the Russian Security Council Nikolay Patrushev says the number of terrorism-related crimes in the country has been brought down significantly, but warned terrorism remains one of the main threats for Russia and the world.
"As a result of measures that we have taken over the past several years the level of terrorist related crime has been constantly falling. The number of terrorist attacks has significantly decreased and in 2014 and 2015 not a single such attack was allowed," Patrushev was quoted as saying by Interfax.
"Today terrorism is one of the main threats to the security of the whole international community including Russia," he said.
READ MORE: Russian security doctrine to be adjusted after Arab Spring, Ukraine turmoil - official
He added that Russia had managed to implement a working nationwide anti-terrorist system. Among other things it included special bodies for coordinating the work of regional authorities and the National Anti-Terrorist Committee headed by the director of the Federal Security Service.
Patrushev also noted in his statement that the policy of double standards exercised by certain states prevented the global anti-terrorist effort from yielding tangible results.
"On one hand we hear calls for the international community about the necessity of fighting against terrorism and on the other hand some countries are granting terrorists political asylum in order to use them in their own interests," he said.
Such policies could only lead to destabilizing of the global security situation and a boost to terrorist activities in various regions on the world, he said.
READ MORE: Russia to team up with Asian allies in fight with Islamic State – security chief
"Russia has always supported a unified approach in this sphere as well as consolidation of the whole global community under the aegis of the UN Security Council in order to fight international terrorism," Patrushev told reporters.