Russian security doctrine to be adjusted after Arab Spring, Ukraine turmoil - official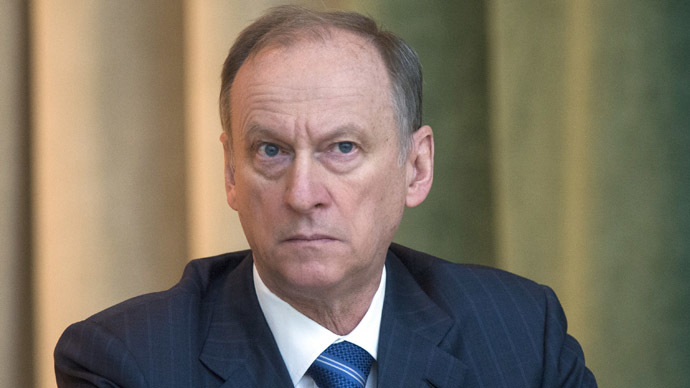 The head of Russia's Security Council has promised that the authorities will adjust the nation's security doctrine after learning the lessons of the latest political crises in the Middle East and Ukraine.
"In order to update the basic concepts of national securitythe council has ordered to begin the work on making corrections to the main strategic plans – the National Security Strategy of the Russian Federation to year 2020 and the Informational Security Strategy," Nikolai Patrushev said in an article published Wednesday in the Defense Ministry's daily newspaper, Krasnaya Zvezda (Red Star).
He added that the necessity of such actions has arisen after the so-called Arab Spring (a wave of violent mass protests that led to overthrowing of governments and leaders in several Middle East countries in 2011-12), the wars in Syria and Iraq and also the situation in and around Ukraine.
Patrushev said that these events demonstrated the tendency for security threats to shift from the military sphere into the informational space. "As leading nations of the world fight for their interests they typically use 'non-direct action,' the population's protest potential, radical and extremist groups and also private military contractors," Patrushev wrote.
He also noted the increasing aggressiveness of the United States and NATO toward Russia, embodied in the beefing up of military potential near Russian borders and the continuing deployment of the global missile defense system.
READ MORE: 'Clearly anti-Russian' – Moscow blasts latest US national security strategy
The Security Council is Russia's top consultative body on national security, and Nikolai Patrushev has headed the council since 2008. Before that, he was the director of the Federal Security Service for nine years.
In October 2014, Patrushev openly accused the United States of playing a role in the current turmoil in Ukraine and the military conflicts in Georgia and the Caucasus, saying these were direct results of the anti-Russian policy of the US administration. He also revealed in a press interview that intelligence analysts established that American special services were executing an anti-Russian program that dates back to the 1970s, and is based on Zbigniew Brzezinski's "strategy of weak spots," the policy of turning the opponent's potential problems into full-scale crises.
In September 2014, President Vladimir Putin tasked senior military and state officials with developing an updated military doctrine that would meet the needs of changing global politics and modern military challenges and the new dangers and threats, in particular those manifested in the so-called Arab Spring, the civil war in Syria and the ongoing crisis in Ukraine.
An updated version of the doctrine was adopted in late December.
You can share this story on social media: